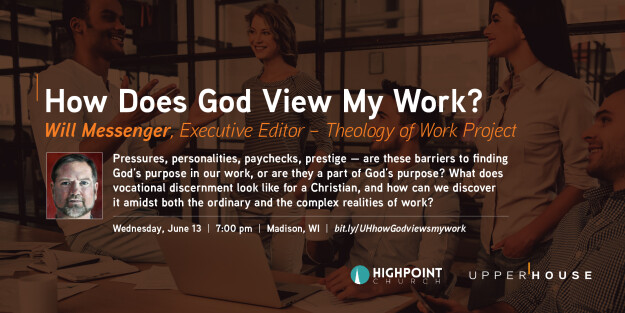 How Does God View My Work?
Wednesday, June 13, 2018, 7:00 PM - 8:30 PM
Pressures, personalities, paychecks, prestige—are these barriers to finding God's purpose in our work, or are they a part of God's purpose? What does vocational discernment look like for a Christian, and how can we discover it amidst both the ordinary and the complex realities of work?
Join us at Upper|House on Wednesday, June 13 at 7pm to hear more from Will Messenger, Executive Editor of the Theology of Work Project. Find out more about this event here.