I grew up in a tiny, hyper-conservative church with very little access to music, movies, TV or pop culture. My very few friends during this time period had the same sheltered upbringing. After being homeschooled from Kindergarten to 7th grade, I transitioned to public school halfway through my 8th grade year. If you know anything about 8th graders, this is probably the worst possible way you could enter the public school system.
I ate my lunch in the science room for the first several weeks. When I eventually got up the courage to go to the cafeteria, I sat at the nerdiest of all the nerd tables... and everyone there made fun of me. I went weeks at a time without speaking to anyone, terrified to be a part of this brand new world where I clearly
did not belong.
Most kids will be

bullied

at one point or another.
Many will be

bullies

at one point or another.
All kids know someone being

bullied

or being a

bully

right now.
We want to provide you a few resources on how to talk through
all three
of these issues from a Biblical perspective.
Check out the KidsMin Bulletin Board table this week
(right by the gym entrance)
and take home a small packet to help you in this process!
Here's a sneak peak!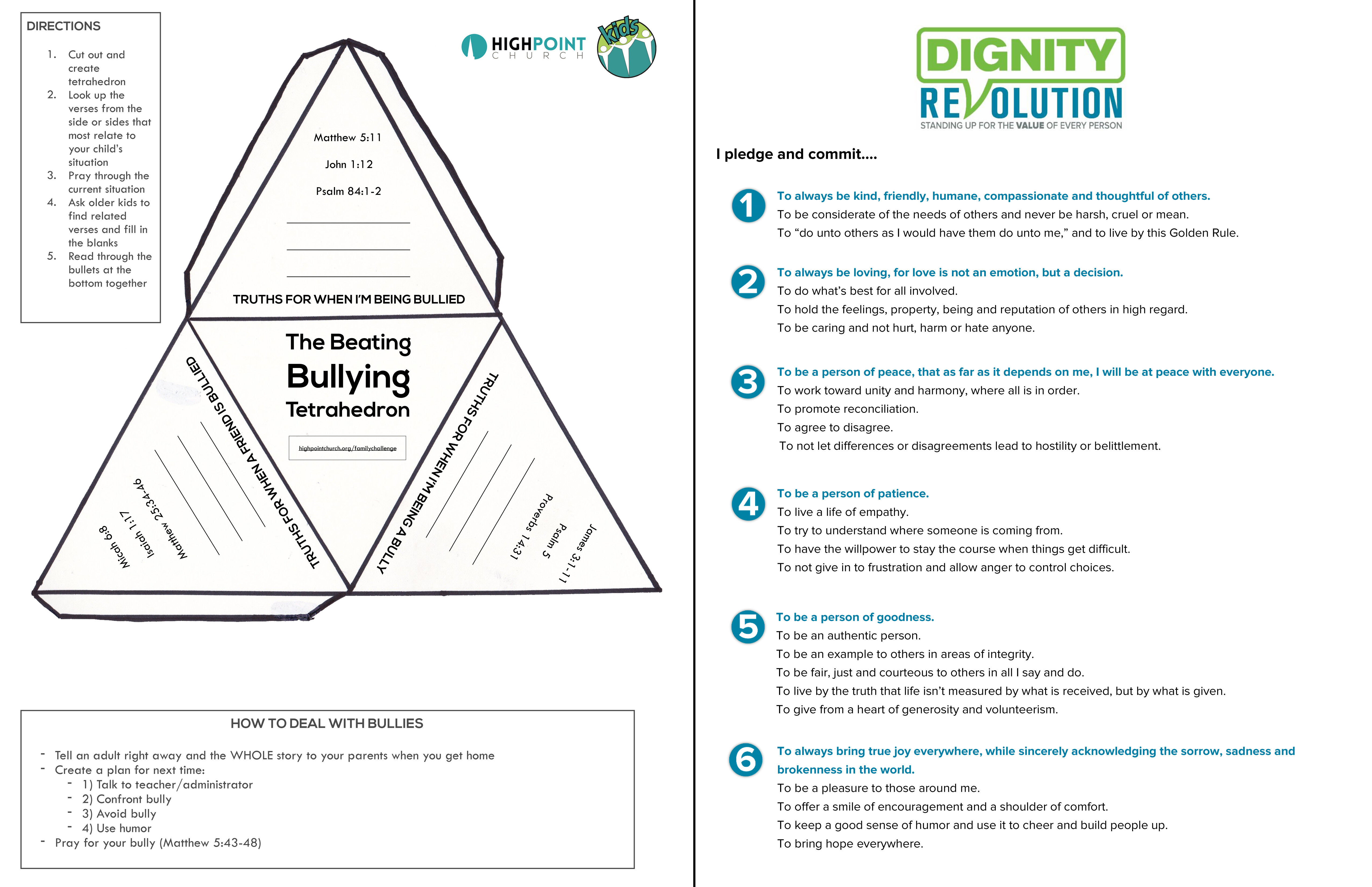 For more resources try out these blogs:
Click here to officially sign up and let us know you're participating.
Click here to join the facebook community.