Be Made New + Backyard BBQ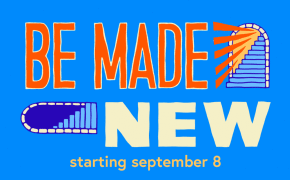 We're continuing our study of Ephesians in our fall series, Be Made New, starting September 8, and also having our annual Backyard BBQ!
BE MADE NEW: active and passive participation in a new identity established in Christ.
---
In the first half of Ephesians, we learned that Jesus has made us passive participants by doing two things: making us alive and bringing us near.
Now comes the challenge of being an active participant in the new identities that Christ has given us: being made new! Don't worry, you're not alone. We'll walk together over the new few months and explore the second half of the book of Ephesians to realize what it means to be made new.
---
BACKYARD BBQ
---
Kick off the fall and support the youth ministry with High Point Church's annual Backyard BBQ! Join us on September 8 in the Micah Center and back patio. Enjoy HPC's famous pulled pork + baked potato, along with fun games and fellowship with friends and family. The BBQ is $7 per person with a maximum of $35 per family. Hot dogs and custard will also be available!