Britney Washington's Testimony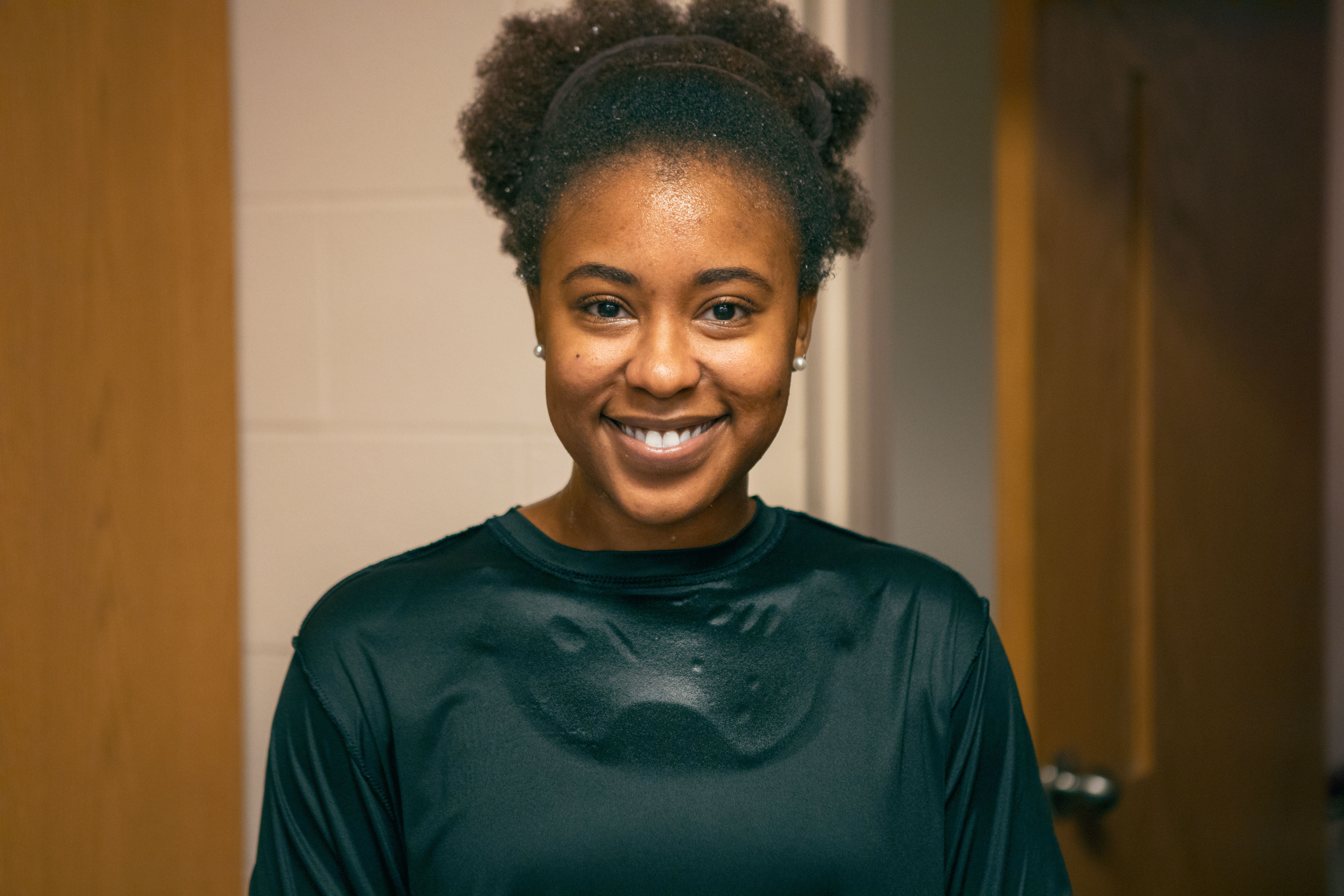 My name is Britney Washington and I am a 23-year-old from Little Rock, AR, originally from Austin, TX. I am blessed to live here in Madison where I am pursing my PhD in Biomedical Engineering. I am grateful for my mom and sister, my family, and friends. I am even more grateful that God loved me and protected me before I understood the magnitude of his grace. I have struggled with judging and gossiping about others because of my own self-doubt and insecurities. I have struggled with profanity and impure thoughts and actions that I know aren't reflective of who God envisions me to be.
In college I fell into the life of the dark where the motto was 'you only live once' (YOLO), but I soon discovered that the more I lived in sin the more the real me died, not lived. As I laid in the hospital bed in April of 2017, my so-called friends who had encouraged me to turn from Christ were nowhere to be found, and the body that the Lord had blessed me with was failing due to my lack of care and protection. For years I was living my own life, but not a God-led life. There in that hospital room I was finally able to distinguish the angels from the snakes, the light from the dark, and what it meant to live rather than to die.
We are in a world were because of my gender and the color of my skin, my life circumstances matter to very few. The darkness loved that I could never let go and forgive myself for my past indiscretions and for my born-into circumstances—circumstances of a violent and drug addicted father, a poor single-parent home, and an overall environment where ignorance, adultery, and money ruled everything. But through the blood of Jesus Christ the battle for my soul has already been fought and won, and I have no reason to live in doubt, in ignorance, or in fear. Only God knows what I have gone through and what he has saved me from. I pray for his forgiveness, his safe keeping, and his guidance. I put all of my faith, depression, finances, and worries in God's hands. The day Jesus died for my sins he showed me more love than I've ever seen or could imagine, and because of this, my mind, my body and my soul will only be for Christ, will only live in Christ, and be for the mission of Christ.
Every day, I strive to grow closer to God and to bear his image. I thank my mother for praying over me, and for always being an example of a both a Godly and a God-fearing woman. I thank her for showing me the road to Christ, but never forcing it upon me. I know that my trials and tribulations will be many but Joshua 1:9 states, "Have I not commanded you? Be strong and courageous. Do not be afraid; do not be discouraged, for the Lord your God will be with you wherever you go." This has been proven in my past, my present, and I have faith that his mercy and grace will shine in my future!