Christmas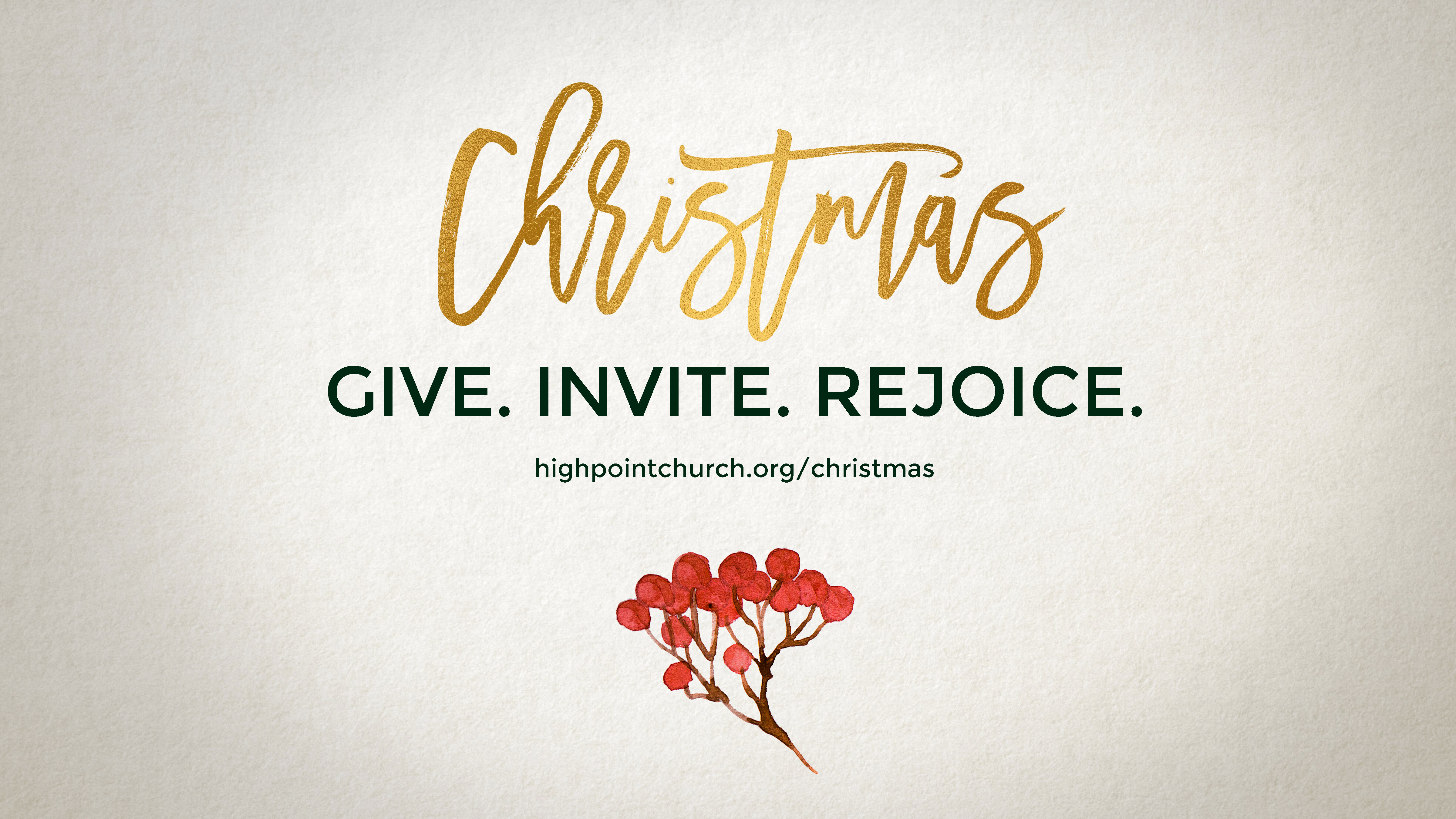 We are winding down the year with joy and generosity as a response to God's great generosity toward us. Christ's love compels us to give, invite, and rejoice this season. We're excited to celebrate Christmas with you!
---
GIVE
Prayerfully consider the opportunities to give toward God's work globally, locally, and at High Point Church through the Year End Gift.
GLOBAL MINISTRY OPPORTUNITIES:
Missionaries' supplemental support: $10,000
YWAM Silk Road Initiative Bible School: $5,000
Vietnam Bible Project: $5,000
Europe Refugee Coordination Project: $5,000
Zindagi TV video projects: $5,000
TOTAL GLOBAL: $30,000
LOCAL MINISTRY OPPORTUNITIES:
Church Development Fund: $5,000
Care Net: $4,000
Nehemiah Foundation ACE Summer Program: $5,000
Lighthouse Preschool Christmas gifts: $1,500
TOTAL LOCAL: $15,500
INTERNAL CATEGORIES:
Staff Christmas gift: $8,500
Capital Reserve Fund addition: $30,000
TOTAL LOCAL: $38,500
YEAR END GIFT TOTAL GOAL: 84,000
BONUS GOAL: $25,000
30% to global missions
70% to sanctuary sound project
Giving Update: Operation Christmas Child Shoeboxes
High Point Church collected 766 shoeboxes. With the boxes from High Point Christian School included, we collected a total of 980 boxes!
Prepare for the Christmas Eve Soiree & Service
Sign up here to bake cookies or help deck the halls for Christmas Eve!
---
INVITE
Christmas is a great time to invite friends and family to hear the gospel message and experience the love of Christ through the community of the church. We have invitations available for you at the info desk to pick up and give to your neighbors, family, and friends.
---
REJOICE
Celebrate with us at these Christmas events and services. Click on each event to get more info.
Christmas Sweater Sunday // December 18
Wear your favorite (or your ugliest!) Christmas sweater to the 9am or 10:45am Sunday service. Take a selfie or a group photo and share on social media. Use the hashtag #christmassweatersunday and tag us @HPCMadison.
Christmas Eve Soiree and Service // December 24
Enjoy Christmas cookies, hot cocoa, and fun activities starting at 5pm at High Point Church. We'll gather in the sanctuary for a candlelight service at 6:30pm. Bring the whole family! We'll have kid-friendly activities during the soiree and service.
Sign up here to bake cookies or help deck the halls for Christmas Eve!
Christmas Day Service // December 25
At 9am, we'll celebrate Christmas with a family service (one service only). The nursery will be open for infants and toddlers.
---
extras
Here's some extra opportunities to have some fun and get in the Christmas spirit!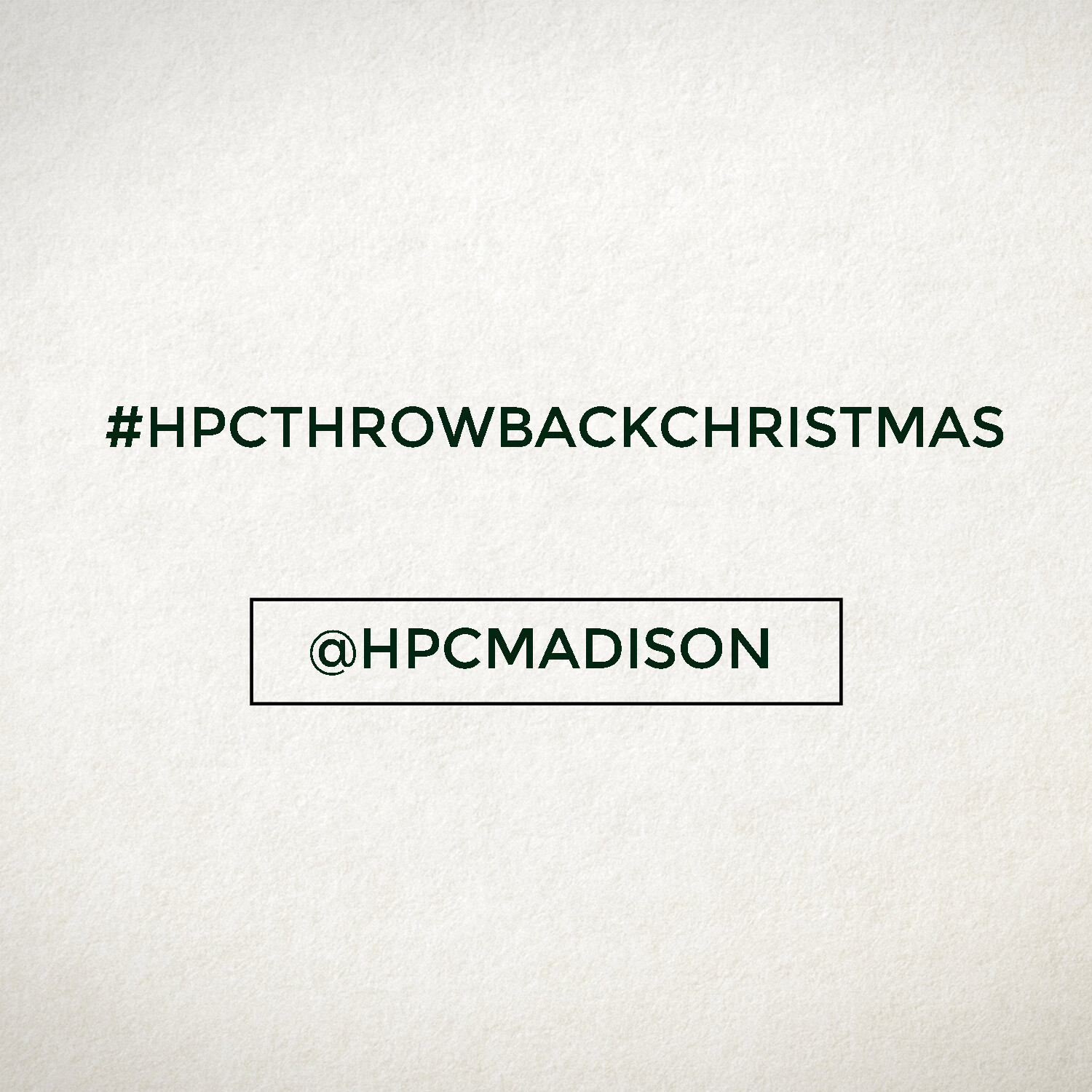 Post your Christmas throwback pictures all season long! Find us on Facebook, Instagram and Twitter @HPCMadison.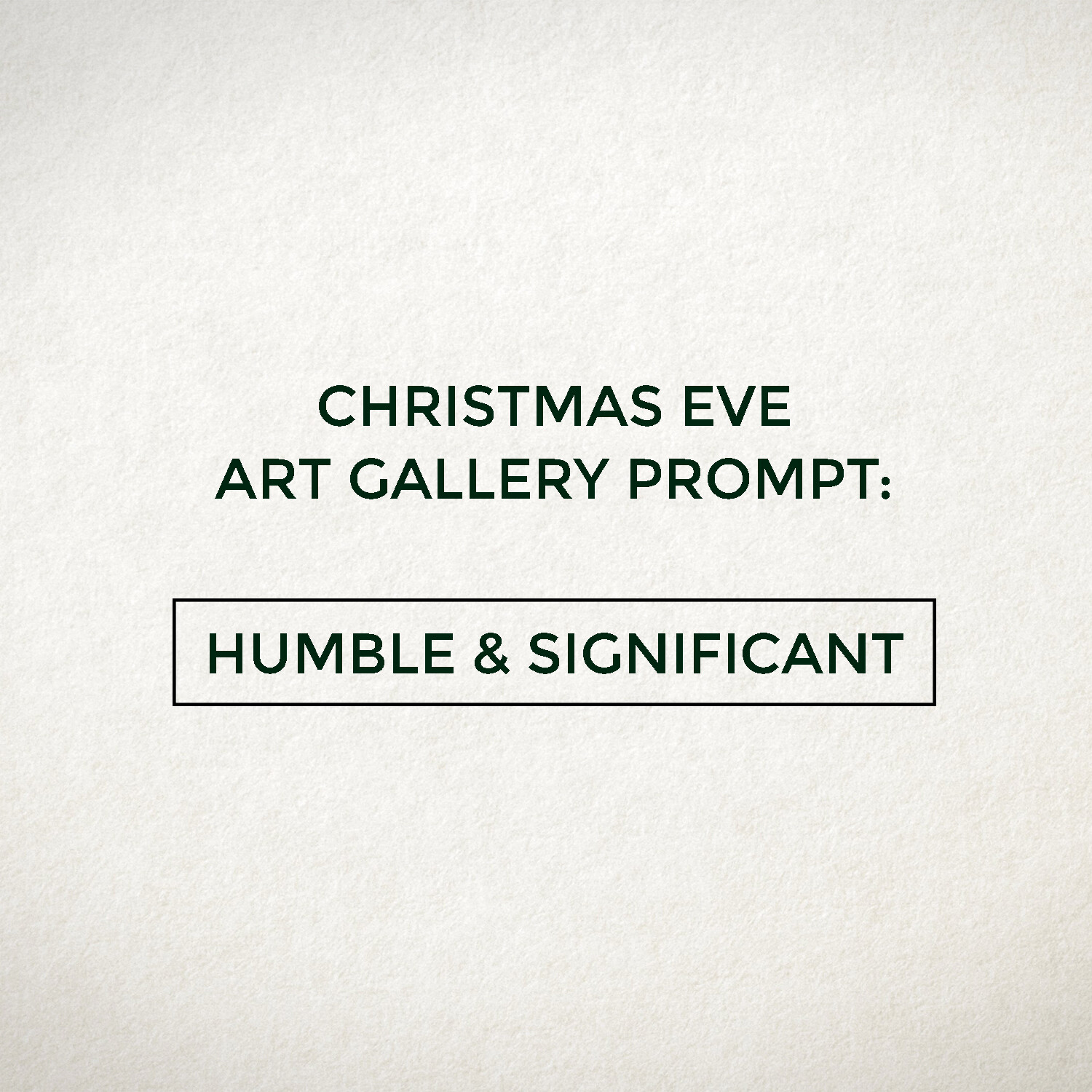 Submit your art here by Friday, December 16. Contact Jill with any questions.