Good Friday & Easter Services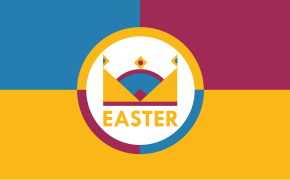 Join us for Easter at High Point Church!
We'd love to celebrate Easter with you! If you're new to HPC, click here to find out more about our services and location.
services
MAUNDY THURSDAY SERVICE at Blackhawk Church:
Thursday, April 13 at 6pm and 8pm
GOOD FRIDAY SERVICE at High Point Church:
Friday, April 14 at 1pm
Childcare for kids ages 0-4
EASTER SERVICES at High Point Church:
Sunday, April 16 at 9am & 10:45am
Kids Ministries activities for kids of all ages
Questions? Call our office at (608) 620-8776.