Juliana Van Eck's Testimony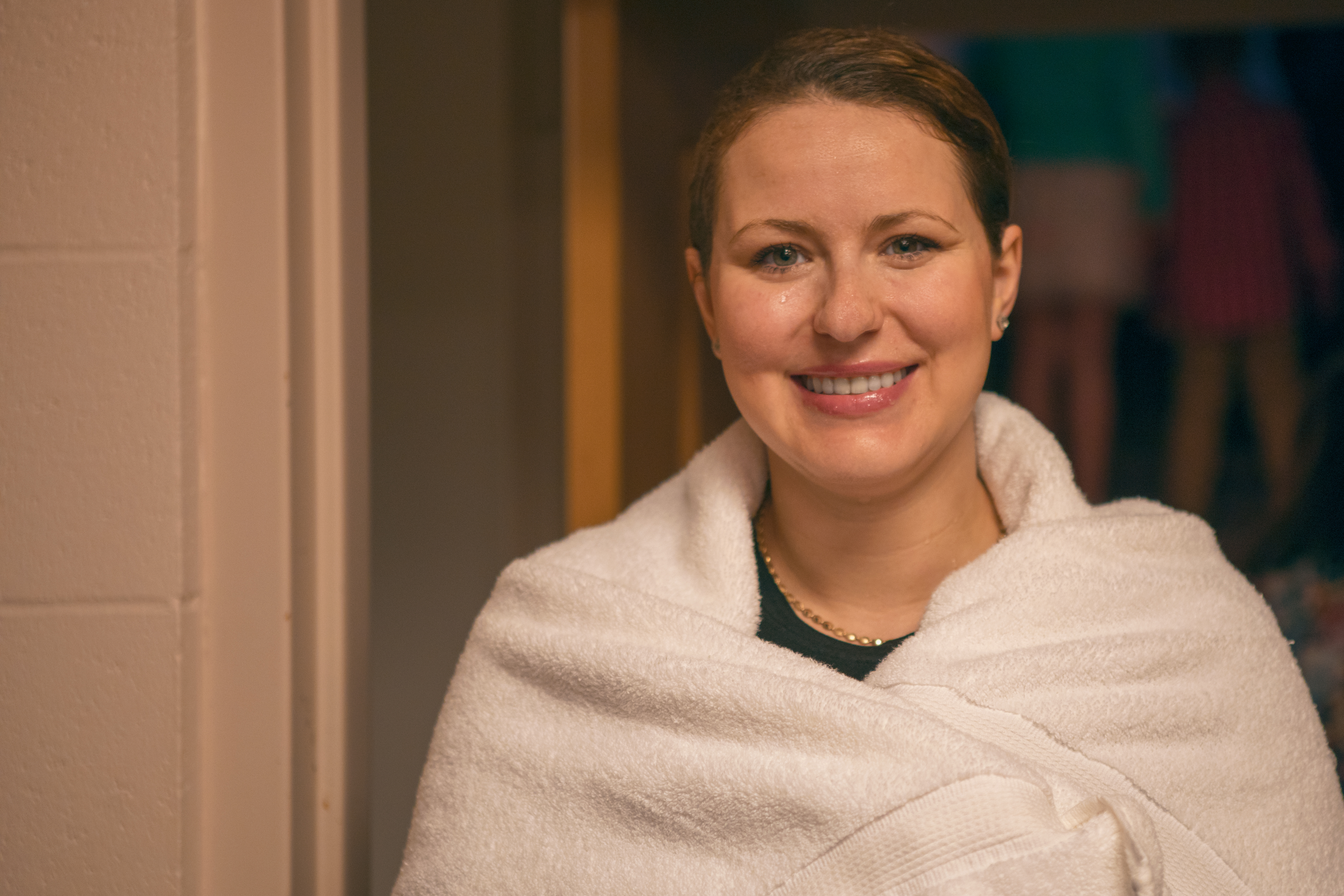 I was born and raised in Europe—in Slovakia. My family attended church only sporadically, but respected Christian values and morals. During my teenage years, as the pressures of our culture began to weigh on me more and more, my soul craved something more substantial—a deeper meaning and purpose to life rather than a constant chase for self-satisfaction. It is no coincidence that I was also attending confirmation classes at this time and memorizing key scriptures like John 3:16—For God so loved the world that he gave his one and only Son, that whoever believes in him shall not perish but have eternal life.
By the conviction of the Holy Spirit I came to believe that God, the creator of the universe and all mankind designed us for eternal fellowship with Him. He created us in His own image, with free will to choose Him. In His infinite wisdom he knew we would choose sin and so He presented Jesus Christ as a sacrifice of atonement, through the shedding of His blood, to be received by faith…that whoever believes in Him shall not perish but have eternal life.
Hearing and believing God's truths, my soul found the anchor and purpose it craved. I was baptized in May 2001 as a 14-year-old by sprinkling. In my desire to know God and His will I decided to read the Bible on my own. I read the whole New Testament and parts of the Old Testament. I learned some things, but there was much I didn't understand or that I overlooked. But God was teaching me little by little to trust Him and to seek His will for my life.
In my early twenties, after my husband and I married, I had an opportunity to start learning how to study the Bible daily, with some additional guidance. Suddenly, I began to understand even more of who Jesus is, based on the New Testament stories and Old testament prophecies. I began to grasp the depths of God's love for His creation and me, His compassion and justice. I began understanding the reason for our need of a Savior as I read about the lives of the Israelites. And the more I understood God's love for me and His character, the more grew my love for Him and my desire to serve Him. God has been graciously and patiently teaching me to focus on the things of eternal significance rather than just worldly achievements and my personal goals and desires. Asking Him for direction for my life in prayer and submitting to His will.
Even though I was baptized by my own will, it was only by sprinkling. I have been praying about being baptized again—by immersion—and the Holy Spirit convicted me of this while reading Romans 6:4 this fall: We were therefore buried with him through baptism into death in order that, just as Christ was raised from the dead through the glory of the Father, we too may live a new life.
Baptism by immersion provides a beautiful illustration of being buried with Christ and raised again- cleansed from our sins. Last week, Pastor Nic talked about baptism and spoke of Jesus and how He Himself—unblemished by sin—was baptized. He said, that Jesus performed humanity freely and perfectly in order to save us. And I knew that I couldn't delay this decision any longer.