Lindsay Douma's Testimony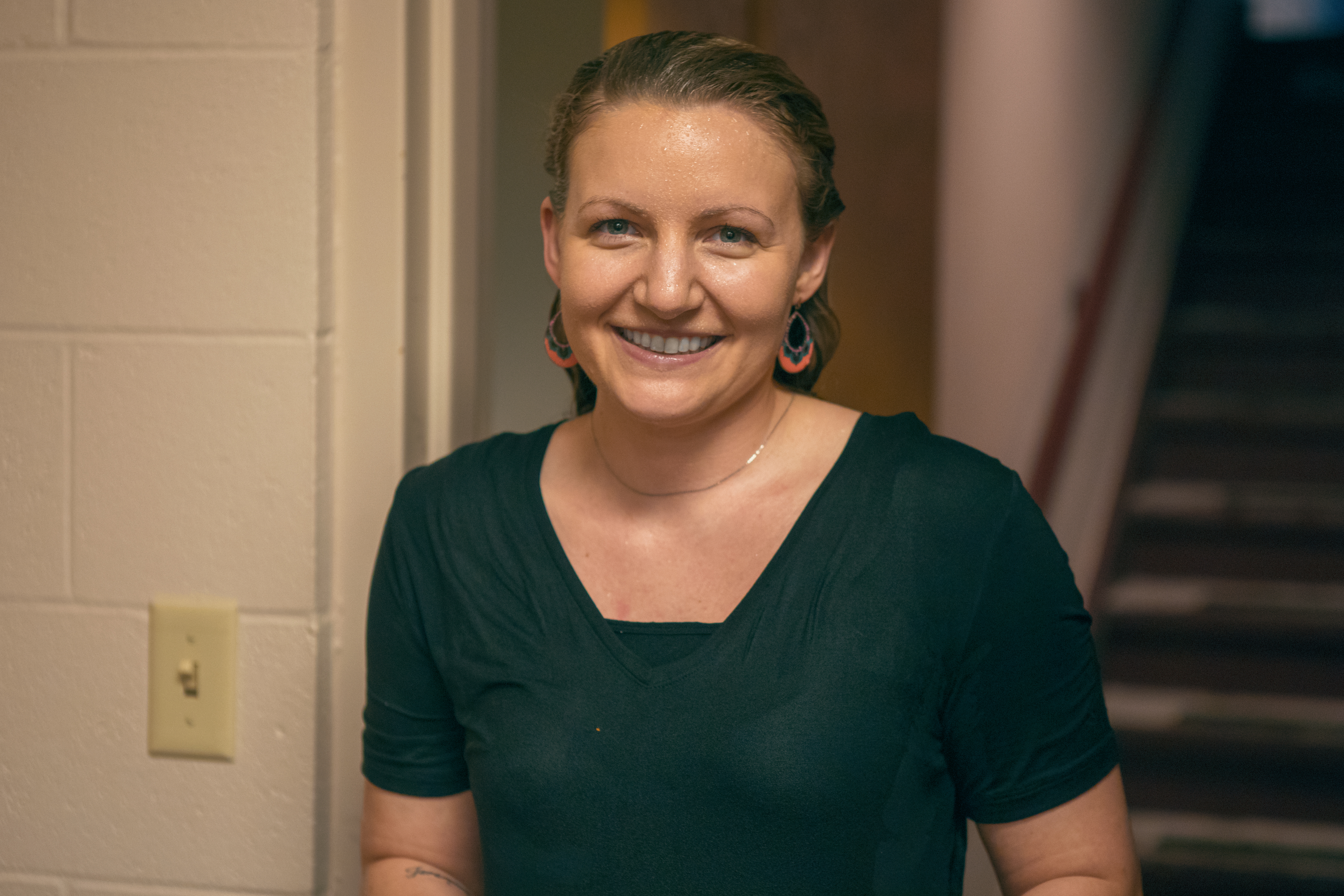 I was raised in a small-town Christian home where we went to church every Sunday, along with Sunday school and youth groups weekly. I was very involved, going on multiple mission trips to help others. I was raised by a very faith-filled family and I am forever grateful for that. However, when it came time for college, I took life into my own hands. Sure, I believed in God, but I put Him on the backburner of my life for almost all four years of college. As the years grew on, the more distant I became with my faith and the church. I no longer prayed like I used to because I thought I could do life just fine by myself.
It wasn't until after college and I found my job here in Madison over six years ago that I began to become curious about God again. Funny coincidence was that my first apartment here in Madison was literally one block from High Point Church. I went by myself for a couple Sundays many years ago and I would just cry. Cry because I felt guilty for not going for so long, but mostly I felt alone. I liked the church, but felt like a fraud since I hadn't followed God for many years. I got uncomfortable and didn't come back for three years. My ache to belong somewhere grew, and it finally led me back to High Point Church again. I told myself, "no matter how much you cry, you will sit through this service and listen to what God has to say to you." I cried like a baby for the first few Sundays because I missed God so much and felt like I had betrayed and ignored Him for so long. How could He ever want someone like me?
Then, God worked His way into my fiancé's life in the most amazing way and brought us both closer to God through our amazing friends, Pastor Vince and his wife, Joanna. They have helped me restore my faith and grow as a child of God. Now, I look to Jesus instead of myself. I ask for forgiveness rather than continuously feel guilty about my sins. Daily I seek to be closer to God. Somedays He is quieter than others, but then that is when I pray. I am eternally grateful to be loved unconditionally by such an awesome God. So I give myself to Him, the most loving Father anyone could ask for.