New Open Staff Positions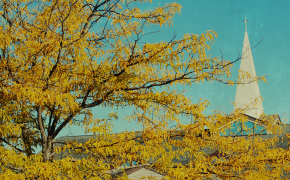 We have a couple of staff positions that we're looking to fill at High Point Church! Take a look and see if any would be a good fit for you.
High Point Church is looking for energetic and fun teammates to join our staff and help equip our people to follow Jesus and make disciples through gospel connection, growth and service. Our team is made up of a bunch of self-initiators and hard-workers who love to see God at work in and through this church. If you're someone who loves Jesus, wants to grow and learn, and desires to be a part of how God is at work in Madison, these jobs are for you.
Children's Ministries Director
We're looking for someone who will develop and implement the vision, strategy, and tactical elements of all programs, activities, and educational aspects related to Children's Ministry. This person must possess strong interpersonal skills to effectively lead children and volunteers and work alongside parents and the HPC staff.
To apply, send your resume and cover letter to
Jason Hesse
.
Facilities Assistant
Job description coming soon!
Whenever we have openings, we'll post them
here
.