Pei-Shan Yen's Testimony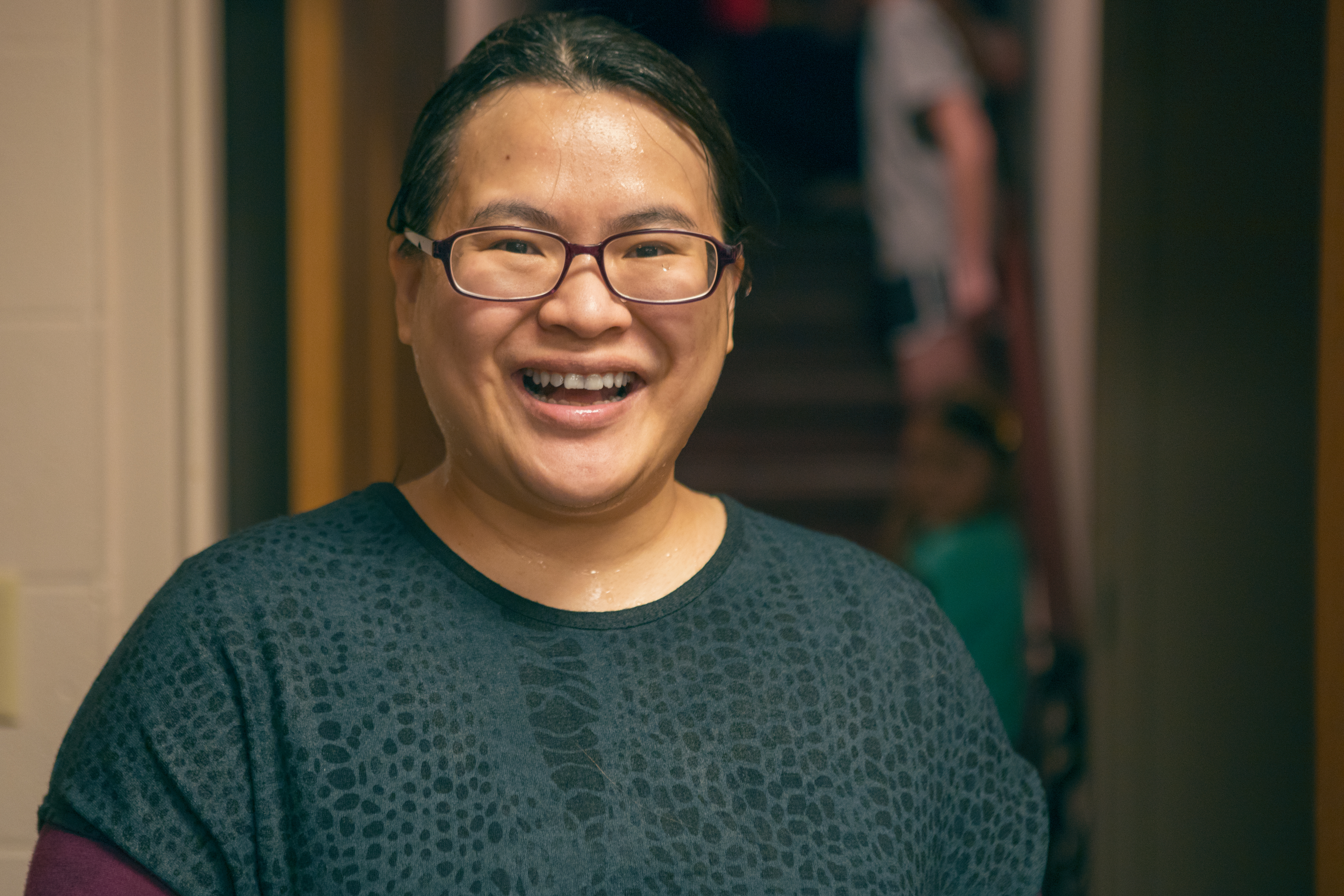 Hi, I am Pei-Shan and I came from a dysfunctional, low-income family in Taiwan.
One of the toughest challenges in my life, and one of the ways God has most worked, has been to forgive my parents. Our relationship was very bad. I am 35 years old, and in the past 16 years, I've only come home for 1 day during each Chinese New Year. My mother and I quarrel every moment. When I was a kid, she had financial and marriage issues, and she abused me physically. She became an alcoholic while she was in the process of divorcing my father. Because of that, in addition to working on my bachelor's degree, I had to earn money to support and take care of my mother. My father abandoned us when I was a 12th-grade student. He became violent and physically abused my mother. After he sued for divorce, he disappeared for 8 years. During that time, he became a gambler, and frequently asks for money from me and my siblings. All of these things were exhausting to me.
When I was a freshman in college, I moved away from home and seldom talked with my family, since I was busy studying and supporting my family. I dealt with depression for at least a decade, to the point that I tried to commit suicide but failed. I had difficulties having good relationships with other women, and frequently questioned why I was born. I am sensitive about small noises in the night and often had sleepless nights. Marriage and parenting exacerbated my anxiety.
I moved to the U.S. in August 2016 with my husband who is studying for his PhD at UW-Madison. One day while I was walking near my house, I found the beautiful High Point Church, and then attended the Sunday service to meet people. Because I love literature and consider the Bible a great literary work, I decided to join a Thursday Bible study in October 2016. My group leader, Marcella Sawall, became my mentor and inspired me to take a look at my life. Marcy listened to me and stayed with me, and she is my angel. While talking with her, I asked the Lord to come into my heart, to forgive my sins, and heal my past sorrows.
After Jesus came into my heart in October of 2016, I tried my best to make a phone call to contact my mother. The first call only lasted less than one minute. I prayed every day for a better relationship with my mother and presented my request to the Lord. Now, we enjoy talking via internet every week, even the recent talk lasted for 1.5 hours long. I very much appreciate that the Lord is fixing my relationship with my mother. Now, I am doing my best to forgive my father, and I have shared with my parents that I am proud to be a Christian. Under the strong protection of Jesus, I have ceaseless courage to move forward. I feel peaceful especially when I am praying or studying the Bible. I am even sleeping better now. I no longer doubt why I exist because I recognize that I am loved by my Lord and Savior, Jesus Christ. That, and I am so thankful that I am surrounded by dear Christian sisters and brothers.