Robert Marks Luncheon and Evening Events
October 16, 2022 12:30pm
Address: High Point Church, 7702 Old Sauk Road, Madison, WI US 53717
Join us on Sunday, October 16, for a luncheon and evening event with Robert Marks!
How to Live Out Loud ad a Christian in Secular Vocations will be a luncheon, lecture, and Q&A from 12:30-2pm in Micah B and C. Lunch is $5. RSVP here.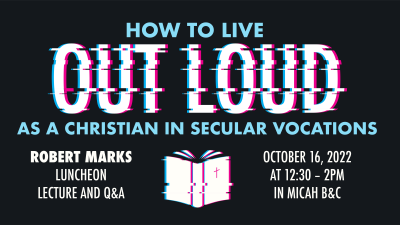 Fearfully and Wonderfully Made: What You Do AI Never Will will be a lecture and Q&A from 6:30-9pm in the High Point Church Sanctuary.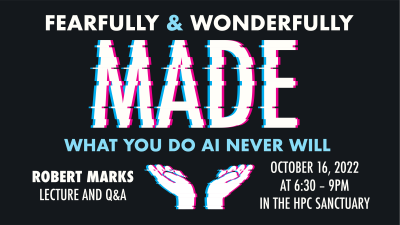 Robert J. Marks Ph.D., Distinguished Professor of Electrical and Computer Engineering at Baylor University, is Director of the Walter Bradley Center for Natural & Artificial Intelligence. He is an expert in the field of Artificial Intelligence having worked in that field for over 30 years. His most recent book, Non-Computable You, reached #1 on Amazon.com in the topical area of Artificial Intelligence & Semantics. Since he was a junior in college, Bob has been a committed follower of Jesus Christ. He served as the faculty advisor for CRU at the University of Washington for over a decade and a half and is currently faculty co-advisor for Ratio Christi at Baylor University.