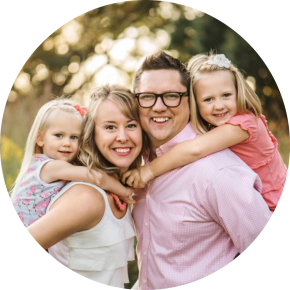 Tim and Cindi Borgstrom
Family: Zoë & Hallie
Organization: InterVarsity Christian Fellowship
Location: Madison, WI
With 19 million students in U.S. colleges and universities, 85% of them believing that Christians are hypocrites, and only 25% of students from Christian homes returning to church after college, InterVarsity steps in to help serve students. Tim's ministry with InterVarsity is to grow biblical disciples who live out Christian faith by drawing students to Jesus as Savior and Lord, teaching response to God's Word, engaging people of all cultures and ethnicities and encouraging service to God's purposes in the world. Tim and his family live in Sun Prairie, Wisconsin.
Prayer Points:
Pray for health for the family.

Pray for God to provide additional staff for the ministry.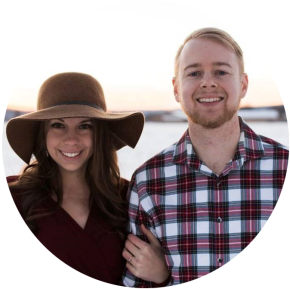 Brandon and Lydia Brooks
Organization: Cru
Location: Manhattan, New York City, NY
As a part of the Manhattan Metro Team, Brandon and Lydia work full-time to build up spiritual movements on college campuses across the 80 or so colleges and universities in Manhattan. With about 700,000 college students, New York City boasts the largest population of college students of any city in the US, but the city and the campuses remain largely un-Christian. Currently, Cru has ministries at New York University, King's College, The Fashion Institute of Technology and City College of New York. Brandon, Lydia and their team work to not only reach students on these campuses with the gospel, but also to launch Cru movements at the other 75+ universities in Manhattan. They work to build up students in their faith through Bible studies, mentorship, living missionally and sharing their faith with others. Lydia can be reached at Lydia.brooks@cru.org
Prayer Points:
Pray for wisdom and guidance as they share the gospel across the campuses of Manhattan.
Pray for favor as they launch new movements on many campuses, that God would provide spirit-filled, motivated students.
Pray for the Lord's provision of support for their ministry.
Pray for creative and effective ways to share the truth of Jesus Christ in this culture.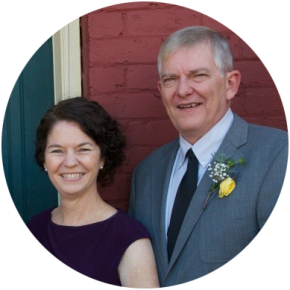 Vince and Lori Burke
Family: Kelly, Mario and grandson Anthony, Vincent III, Tami, and Julie
Organization: Kids International Ministries (KIM)
Location: Denver, CO
The Burkes have been full-time missionaries in Manila since 1992, serving the Filipino church since 1997 as elder/pastor with Christ Commission Fellowship (CCF). When in Manila, they are privileged to preach, teach, disciple and train leaders in the 50+ churches in their network nationwide. They are involved on a regular basis in four churches not part of CCF on other islands. They teach Bible studies at banks, offices, schools, homes, government events and retreats. When in the states, Vince will preach at various KIM churches and schools to support the mission. Lori is developing a livelihood ministry by marketing items made from Philippine flour sacks to be sold in the US. The website for this endeavor is http://www.pruibaprovisions.com/
Prayer Points:
Pray for God's continued direction and provision for their ministry.
Pray for the health of the family and that each of their children will follow Christ as Master and pursue His mission in their lives.
Pray for the sales of Vince's children's books, and that a U.S. publisher would take on the project.
Pray for the short-term mission trips that Vince will lead in the Philippines.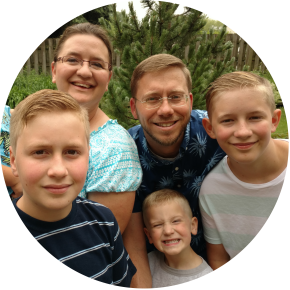 Jon and Rachel Doriot
Family: Jadon, Brendan, Joshua, and Asher
Organization: Pioneers
Location: Wheaton, IL
Jon and Rachel currently serve in the greater Chicagoland area striving to foster an "Ephesus" Catalytic Partnership (see Acts 19:1-10) that multiplies disciple-makers and plants reproducing churches among Unreached People Groups in Chicago and beyond. They previously spent 13 years making disciples in Indonesia. The five main pillars of their ministry include: 1. Extraordinary prayer, 2. Casting vision, 3. Training in DMM (disciple making movements) principles, 4. Creating a cascading network through building friendships and 5. Reaching out to the unreached and planting churches among them.
Prayer Points:
Pray for Discovery Bible Study Groups with unreached families.
Pray for wisdom in what ministry events will result in maximum fruitfulness.
Ken and Gretchen Franks
Family: Adam and Lily
Organization: Navigators
Location: Corvallis, Oregon
Ken and Gretchen have worked with the Navigators for 20 years. Both were influenced by the Navs in college and spent the first eight years of their ministries as single staff within collegiate ministries. After marriage, Ken's ministry focus turned to videography, communicating vision, promoting ministries and sharing stories of how the gospel message has influenced many through the Navigator ministry. Gretchen has continued part-time with Collegiate Navigators. As her full-time mothering role allows, she is giving increased time on the Collegiate Women's Development team. She is also the Women's Regional Liaison helping women get the development needed to reach today's students for Christ.
Prayer Points:
Pray that the Lord will give Ken discernment and direction for each video he designs.
Pray for clear communication and care in how to cooperate with each division seeking video work.
Pray for wisdom and insight for Gretchen in her liaison role to advocate and listen to staff women.
Pray for their personal spiritual growth, their marriage, and wisdom in raising their children to love, honor and glorify God's kingdom.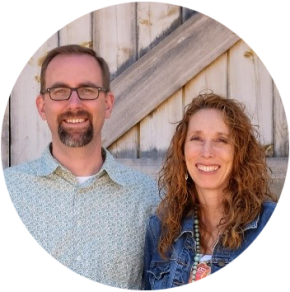 Jeff and Sherry Graf
Family: Gabe, Ben and Peter
Organization: Navigators
Location: Colorado Springs, CO
Jeff and Sherry attended HPC before they moved to South Dakota in 2006 to serve on campus. They worked there until 2013 when they moved to Colorado Springs. Jeff serves as the Director of Collegiate Operations, co-leads the Collegiate Staff Training Team, and serves on the Navigators Collegiate Leadership Team. Sherry serves on the Collegiate Women's Initiatives team. Beginning in Fall 2018, Jeff and Sherry will also be training new staff on campus at the University of Colorado-Colorado Springs.
Prayer Points:
Pray for the gospel to advance at the University of Colorado-Colorado Springs.
Pray for wisdom as Jeff and Sherry are involved in decisions and projects that affect college campuses across the U.S.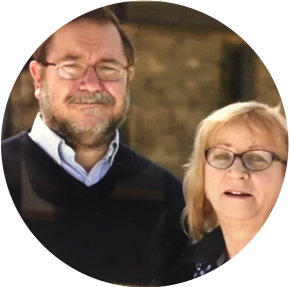 Bob and Patricia Grahmann
Organization: InterVarsity Christian Fellowship
Bob and Patricia help university students and faculty in the US and abroad to experience Jesus' love through Bible study, mentoring and leadership development. Bob travels around the US and other parts of the world to teach staff and students how to study and teach the Bible, to recruit students for world missions opportunities and to mentor and pastor young International Fellowship of Evangelical Student leaders. Patricia works as an administrator in the Advancement Department of InterVarsity in Madison and also travels to Ukraine to work with their English evangelistic camps. They have been at HPC since 1990. Their four children and seven grandchildren give them great delight.
Prayer Points:
Pray that the students they serve will be recruited to world missions, and will grow in their love for, motivation for, and skill in teaching the Word of God.
Pray that students in Ukraine and elsewhere in Eurasia would come to Jesus through the English camps that Patricia serves.
Pray for their children and grandchildren.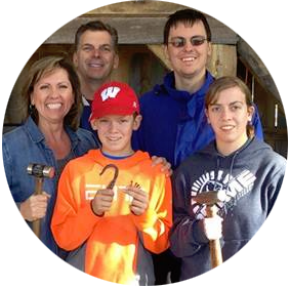 Roger and Lynn Hamilton
Family: Ryan, Andrew, Tori, and Michael
Organization: The Navigators
Location: Colorado Springs, CO
Roger and Lynn have served with the Navigators since 1988. As Director of Collegiate Staff Funding, Roger oversees the funding health of 750 staff around the US. This involves training and coaching staff as they start their ministries, as well as working with Regional Directors and Collegiate Leaders to ensure staff continue to grow their partnership teams as their budgets increase. Roger also oversees the Vocation Initiative for the Collegiate Navs. Working with a foundation that provides grant money to campuses, this team helps graduates from Navigator ministries live out their faith in the marketplace.
Prayer Points:
Pray for wisdom and courage as they train and equip new missionaries to raise funds for their ministries.
Pray for good favor with their leaders as they encourage them to lead their staff in being financially healthy.
Pray that 100 campuses will incorporate a Vocation and Calling curriculum.
Brian Hart
Organization: InterVarsity Christian Fellowship
Location: Madison, WI
Brian has been coordinating the communications and resource development work of the InterVarsity International Student Ministry for 12 years. He also plans and leads national events like the International Students Track at Urbana Student Missions Conferences. Brian's short-term mission trips and fun adventures have taken him to all 50 states, 28 countries and all 7 continents.
Prayer Points:
Pray for resource development, including new books on reaching international students on campus through Bible studies and better cultural understanding.
Pray against the frequent migraines and other health issues that have been significant obstacles to his ministry work.
Ask God to provide Brian full funding to meet his ministry budget. Praise God for supplying 100% support in 2017.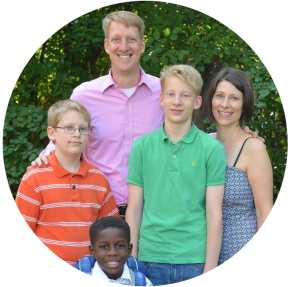 Eric and Miriam Hesse
Family: Ethan, Micah and Gethro
Organization: Novo
Location: Berlin, Germany
Their vision is to see God transform the spiritual landscape of Europe through catalyzing disciple-making movements among all 190 nations living in Berlin. Prior to serving in Berlin, Eric and Miriam pastored an EFCA church in southwestern Wisconsin.
Prayer Points:
Pray for the development of their disciple-making/church planting network called MultiplyBerlin (www.multiplyberlin.org)
Pray for four generations of multiplying disciples and churches among Germans, Polish and Vietnamese populations in Berlin.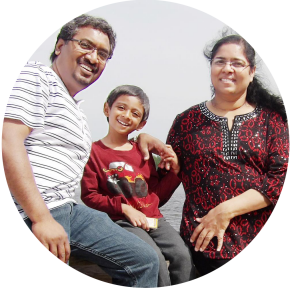 Manohar and Jasmine James
Family: Jason and Jonathan
Organization: Serving Alongside International, a.k.a. Redeem India
Manohar completed a PhD at Asbury Seminary in Intercultural Studies in 2016. Jasmine has an M. Div. and served as a Seminary lecturer for 10 years before coming to the US. They are currently fundraising in the US while traveling back and forth between India and USA for training rural leaders in India. Manohar leads Serving Alongside International (www.servingalongside.org), which he founded in 2012 with a vision to equip rural pastors, reach new people through evangelism and serve communities in India with Christ's love. This organization has three regional offices and is currently training 800+ pastors in different parts of India. They are also financially supporting some widows, orphans and the disabled. Thousands of people are hearing the gospel through Redeem India's outreach programs and social activities. Through their partnering churches, 8,000 new people are added to the body of Christ every year.
Manohar is also temporarily serving as a Minister of Intercultural Ministries at High Point Church (HPC). His goal is to reach the Asian population in Madison with the gospel. He also discharges various ministry duties at HPC which include preaching, teaching, serving and spiritual care to the body of Christ.
Prayer Points:
Pray for wisdom to lead the ministry in India in an effective way, for God's anointing to minister in tough places, for protection from anti-Christian people in India, and to live more and more for His glory.
Pray that God will provide the funding needed for accomplishing the goal of training 25,000 pastors in the next 20 years to strengthen the body of Christ and to advance the kingdom of God.
Pray for God's provision to purchase land in India for an office building and a vehicle for transportation.
Pray for many people to turn to Christ through Redeem India's evangelistic outreach programs and social activities.
Pray that Manohar and Jasmine's efforts to reach ethnic people in Madison will bear fruit and that HPC may be blessed by his involvement in this ministry.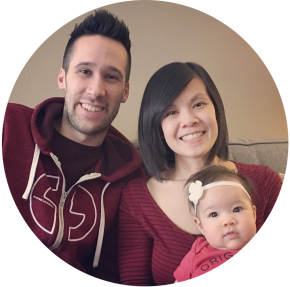 Pat and Laura LiBarbour
Family: Lexi
Organization: InterVarsity Christian Fellowship
Location: Madison, WI
Pat and Laura Li-Barbour (LEE-BAR-burr) live in Madison and are active at High Point Church as small group leaders. Originally from California (Pat) and Michigan (Laura), they both served with InterVarsity at their respective alma maters, working with fraternity and sorority students and Asian American students. Now they serve together at InterVarsity's National Service Center in Madison, helping create communications resources that advance the gospel on college campuses nationwide. Pat leads social media efforts and student recruitment for the Urbana Student Missions Conference, while Laura is InterVarsity's Art Director, leading the graphic design team in charge of all visual communication. They're new parents to Lexi, born October 2017, and are passionate about racial reconciliation and multi ethnicity, Asian food, and Marvel superhero movies. Learn more about their ministry at intervarsity.org.
Prayer Points:
Pray that the gospel would continue to reach students and faculty in every corner of the campus.
Pray that Pat and Laura would develop a strong base of ministry partners here in Madison.
Pray for their daughter Lexi's development and growth, and for Pat and Laura to be parents who provide an environment where she can come to know and love the Lord.
Pray for their daily spiritual growth and effectiveness in ministry.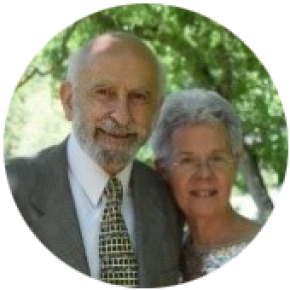 Nate and Carol Mirza
Organization: Navigators
Location: Colorado Springs, CO
Nate and Carol Ann Bender were married June 19, 2017 in Colorado Springs. In response to Christ's commission to "make disciples of all nations," Nate and Carol serve as senior staff in the Navigators' international student ministry, helping with staff development. He pays special attention to helping alumni to continue walking with God and making disciples when they return to their countries. He is writing a series of booklets in story form, addressing the yearnings of Muslims, which are being translated into Arabic, Farsi and Indonesian, with other languages to follow. One of his dreams is to make a movie of the first booklet for Muslims, Yearning for Peace, on location in Beirut, in Arabic. This is because millions of Arabs either cannot or will not read, but they love watching movies.
Prayer Points:
Pray for Nate and Carol's marriage to magnify Christ.
Pray for the Lord to reveal what he wants them to focus on in this next period in their lives.
Pray that the internationals who are back in their countries will know Christ, make him known and help others do the same.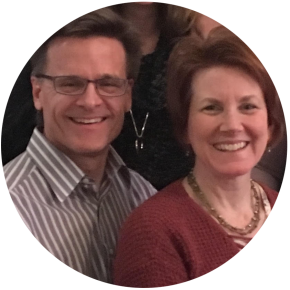 Chuck and Katie Nicholson
Family: Hannah, Forrest (wife Thea), Garrett, Phoebe
Location: Southeast Asia
Chuck works in rural economic development. His current project is the production of dried tropical fruit, marketing the product domestically and in the US. Chuck and Katie have been successful in establishing friendships in a country that is predominantly Muslim. Their grown children live and minister in the US and in the Middle East.
Prayer Points:
Pray that their technologies and processes will open up ministry opportunities in additional unreached areas.
Pray that a new team of called professionals would advance the gospel through the vehicle of food production.
Pray that a new production and training facility will spiritually impact the surrounding community.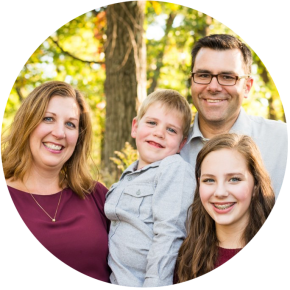 Dan and Trisha Pinka
Family: Logan, Natalie, Julia and Tyson
Organization: InterVarsity Christian Fellowship
Location: Madison, WI
Today's college students are part of a fast-paced, sophisticated, and highly visual media culture. As Creative Director, Dan's mission is to create and use media to influence the hearts and minds of students in the university world with the gospel of Jesus Christ. Using video, photography, design and social media, storytellers from his team translate biblical ideas into visually rich media so that students can receive and interact with the good news through multisensory channels in a compelling, credible, and clear voice.
Prayer Points:
Pray for Dan as he interfaces with multiple departments and manages a large and diverse team of artists.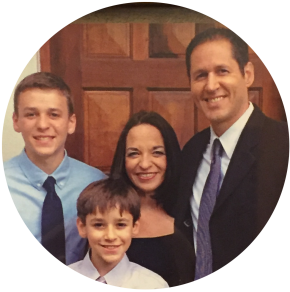 Joel and Cindy Rast
Children: Alex, Christian, Jason & Grace (Rast) Kircher
Organization: Pan American Christian Academy and Revive our Hearts Ministry
Location: Sao Paulo, Brazil
Joel and Cindy are missionaries in Sao Paulo, Brazil. Joel, a former High Point Christian School teacher, now teaches 6th grade at the Pan American Christian Academy. Cindy is leading the ministry of Revive Our Hearts/Aviva Nossos Corações Brazil.
Prayer Points:
Please pray for Joel as he plans Bible studies, retreats, and chapels for the middle school students.
Pray that there will be a revival among the students and the desire to be true disciples of Jesus Christ.
Pray for Cindy as the team begins structuring and organizing the development of Revive Our Hearts in Brazil.
Pray that many Brazilian women will get involved with this life-changing project. Thousands of women have done the first study, True Woman 101. True Woman 201 is about to be released in Portuguese. Pray the Lord will bring more life transformation to the women of all of the Portuguese speaking countries.
Pray for Cindy's health.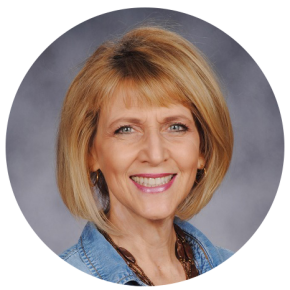 Mary Alice Sicard
Family: Rich (husband), Claire, and Olivia
Organization: InterVarsity Christian Fellowship
Location: Madison, WI
At the University of Wisconsin-Madison, InterVarsity Christian Fellowship partners with graduate level students, international students and scholars and faculty to grow and strengthen Christ-following communities. This ministry prepares them for the demands of their professions and positions them to glorify God and advance his kingdom, playing a crucial role in shaping the institutions of society. We do this through four ministry commitments in reliance on God's Spirit: Spiritual Formation (Discipleship), Community, Evangelism & Service and the Integration of Faith, Learning & Practice.
Prayer Points:
Boldness and wisdom in outreach on the UW-Madison campus

Meaningful interactions towards full discipleship and community

Establishing, grounding and expanding chapters in the different graduate and professional schools

Balancing family needs with ministry calling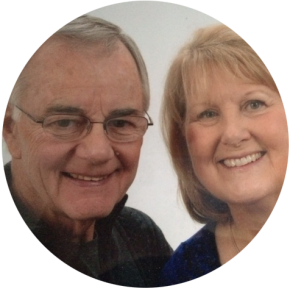 Jim and Jacquie Tanner
Organization: Cru
Location: Madison, WI
The Tanners have been doing campus ministry at UW-Madison since 1978. Jim has been coaching the juniors who lead a Bible study composed of several freshmen who have been trained to reach specific target audiences of this fall's freshmen. He also maintains an advisory relationship with the student leadership of the Marching Band Bible study, gives gospel presentations in fraternity houses and follows up with men who indicate a desire to explore spiritual growth. Jacquie serves as a mentor/discipler for past and current women Cru leaders. The Cru movement as a whole at UW-Madison ministers to over 450 students on a weekly basis.
Prayer Points:
Pray that student Cru leaders will enthusiastically own the responsibility to reach their "target" audiences with the gospel.
Pray that fraternity and sorority gospel presentations will produce lasting fruit.
Pray that Jacquie's health will continue to improve.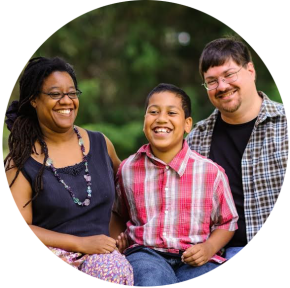 Jon and LaShawn Wanak
Family: Daniel
Organization: InterVarsity Christian Fellowship
Location: Madison, WI
Jon and LaShawn work at InterVarsity's National Service Center. LaShawn serves in the newly formed Customer Service department, as the "first point of contact" between field staff and the Finance and Administration staff . Jon serves in IT, where he manages the IT Services Help Desk team. Both are involved with building infrastructure to support InterVarsity's 2030 Calling: To reach every corner of every campus by 2030.
Prayer Points:
Pray for LaShawn and the Customer Services department as they create and define business processes and establish new workflows to support our field staff.
Pray for Jon as he takes on managerial responsibilities and onboards new team members.
Pray for Jon and LaShawn along with their teams as they support InterVarsity's 2020 Calling to reach every corner of every campus by 2030.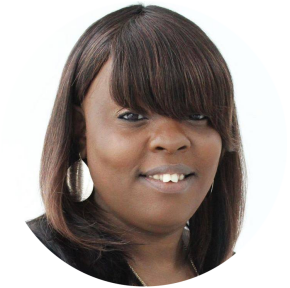 Kesha Wilkinson
Organization: Impact Movement
Location: Milwaukee, WI
Kesha is a Milwaukee, WI native. She graduated from UW-Madison with a bachelor's in Education and a Master's in Educational Leadership and Policy Studies. She was blessed with the opportunity to serve as the Impact Movement Campus Coach at UW-Madison for the past 6 years. In 2018, she was honored as Impact Coach of the Year and is now serving in Milwaukee, WI as the Wisconsin City Director overseeing all Impact Chapters in the state. She is passionate about developing Black Righteous Revolutionaries (black people on fire for Jesus and who put their faith in to action).
Prayer Points:
Pray for revival within the black community on the UW-Madison campus.
Pray for an operational budget for the UW-Madison chapter to reach more black students for Christ.
Pray for additional funding so that Kesha can work on campus full-time.
And Many More
High Point Church supports and partners with many other missionaries that we cannot list on the website due to the sensitive nature of their work. Their locations are considered "closed" to Christianity and are located in a band that surrounds the world called the "10/40 window". These workers have jobs that allow them access to people through business, education, healthcare, and other professions. Developing relationships is key to their spiritual work and sensitive proclamation of their faith. They endeavor to spread the Gospel and build churches. Prayer for them is so important. Send us an email to find out more.