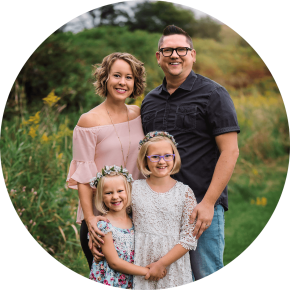 Tim and Cindi Borgstrom
Family: Zoë & Hallie
Organization: InterVarsity Christian Fellowship
Location: Madison, WI
With 19 million students in U.S. colleges and universities, 85% of them believing that Christians are hypocrites, and only 25% of students from Christian homes returning to church after college, InterVarsity steps in to help serve students. Tim's ministry with InterVarsity is to grow biblical disciples who live out Christian faith by drawing students to Jesus as Savior and Lord, teaching response to God's Word, engaging people of all cultures and ethnicities and encouraging service to God's purposes in the world. Tim and his family live in Sun Prairie, Wisconsin.
Prayer Points:
for us to reach new corners and new campuses with the gospel.
for God to provide additional staff for the ministry.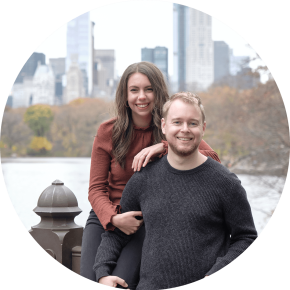 Brandon and Lydia Brooks
Organization: Cru
Location: Manhattan, New York City, NY
As a part of the Manhattan & the Bronx Campus Team, Brandon and Lydia both work full-time to launch and build spiritual movements on college campuses across the 40+ colleges and universities in Manhattan & the Bronx. With about 700,000 college students, New York City boasts the largest population of college students of any city in the U.S., but many campuses have no Christian ministry presence, and if they do, many students either don't know it exists or are still not actively living out their faith in a faithful and culturally distinct way.
Currently, Cru has ministries at New York University, The New School of Design, The Fashion Institute of Technology, City College of New York, Fordham University, Laboratory Institute of Merchandising, Nyack College, and Columbia University (faculty). Brandon, Lydia and their team work to not only reach students on these campuses with the gospel, but also to launch Cru movements at the other 35+ universities in Manhattan & the Bronx. They also work to build up students in their faith through Bible studies, mentorship, and missional/evangelistic vision and training. As a co-Team Leader, Brandon also gives vision, strategic leadership, and coaching to the rest of the Cru staff in this area.
Prayer Points:
for wisdom, guidance, creativity, and zeal as they share the gospel across the campuses of Manhattan & the Bronx.
for favor as they launch new movements on many campuses, that God would provide spirit-filled, motivated students who want to be a part of making God known on their campus.
for the Lord's provision of support for their ministry.
that students would grow in their love for God, knowledge of His Word, and their desire to multiply their faith through evangelism and discipleship of others in their lives.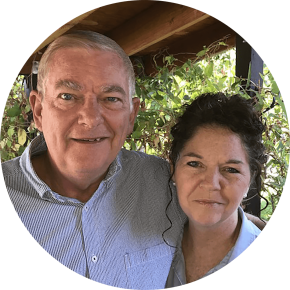 Vince and Lori Burke
Family: Kelly, Mario and grandson Anthony, Vincent III, Tami, and Julie
Organization: Kids International Ministries (KIM)
Location: Denver, CO
The Burkes have been full-time missionaries in Manila since 1992, serving the Filipino church since 1997 as elder/pastor with Christ Commission Fellowship (CCF). When in Manila, they are privileged to preach, teach, disciple and train leaders in the 50+ churches in their network nationwide. They are regularly involved in four churches not part of CCF on other islands. They teach Bible studies at banks, offices, schools, homes, government events and retreats. When in the states, Vince will preach at various KIM churches and schools to support the mission. Lori has developed a livelihood ministry by marketing items made from flour sacks to be sold in the US, found at http://www.pruibaprovisions.com/.
Prayer Points:
for God's continued direction and provision for their ministry, for the health of the family and that each of their children will follow Christ as Master and pursue His mission in their lives.
for the sales of Vince's 4 books, and that a U.S. publisher would take on the project.
for the short-term mission trips that Vince will lead in the Philippines.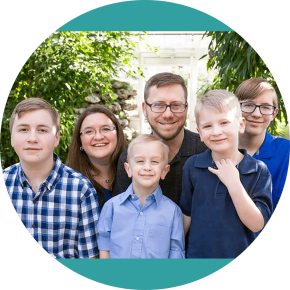 Jon and Rachel Doriot
Family: Jadon, Brendan, Joshua, and Asher
Organization: Pioneers
Location: Wheaton, IL
Jon and Rachel Doriot long to see many multicultural Jesus-followers equipped in catalyzing Bible-based Church-Planting Movements among Unreached People Groups. They use a variety of tools to guide seekers in discovering God through his Word. They pray for men and women of peace who are open to receiving them and the message, who are thirsty to hear about what God has done, and who are anxious to pass it on. They desire to see those "discovery groups'' lead to an unstoppable multiplication of disciples, churches and leaders. They see themselves as Kingdom Life Coaches who come alongside believers and non-believers alike on their journey of discovering Jesus and becoming disciples who are capable and experienced in making more disciples.
Prayer Points:
for church leaders and lay-people to follow the Spirit's leading in adopting and implementing paradigm shifts that can lead to multiplication.
for more Discovery Bible Study Groups with receptive families.
for their family's spiritual, mental and physical health.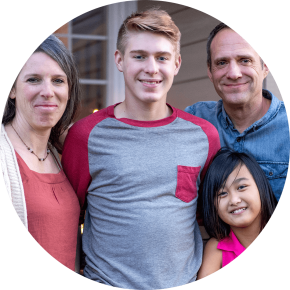 Ken and Gretchen Franks
Family: Adam and Lily
Organization: Navigators
Location: Corvallis, Oregon
Ken and Gretchen have worked with the Navigators for 25 years. Both were influenced by the Navs in college and spent the first eight years of their ministries as single staff within collegiate ministries. After marriage, Ken's ministry focus turned to videography, communicating vision, promoting ministries and sharing stories of how the gospel message has influenced many through the Navigator ministry. Gretchen has continued part-time with Collegiate Navigators. As her mothering role allows, she is giving increased time on the Collegiate Women's Development team. She is also the Women's Regional Liaison in the Pac NW, helping women get the development needed to reach today's students for Christ.
Prayer Points:
that the Lord will give Ken favor, discernment and direction for each video he designs.
that God would direct the PNW staff to those hurting and ready to hear the Good News of Christ. Pray for favor and protection as they minister in a very divisive culture.
that the staff initiatives that Gretchen and the National Collegiate Women's Team create would continue to draw the staff to 1. abide deeply with the Lord in His Word, 2. develop them as they are uniquely designed in the season they are in, as well as 3. build multi-generational unity and love.
for Ken and Gretchen's personal spiritual growth, their marriage, and wisdom in raising their children to love, honor and glorify God's kingdom.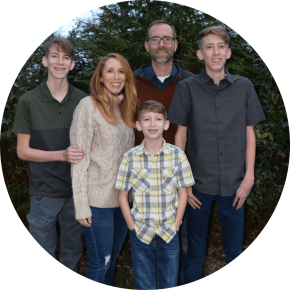 Jeff and Sherry Graf
Family: Gabe, Ben and Peter
Organization: Navigators
Location: Colorado Springs, CO
Jeff and Sherry have been serving with the Navigators since 1997, beginning at UW-Madison, then South Dakota State University, and in a variety of roles (operations and administration, staff-training, women's initiatives) in Colorado Springs. Since 2019 Jeff has been directing the Navigators' college ministries in the Northeast U.S. This area spans the eastern seaboard from Virginia through Maine and includes ministries in New York City, Boston, and Washington D.C. In addition, Jeff and Sherry frequently find themselves involved in leading and supporting various projects that influence their campus ministries across the U.S.
Prayer Points:
for generations of disciple-makers to be raised up from Northeast college campuses and sent to the cities and nations of the world.
for wisdom and insight for Jeff as he leads and cares for staff ministering in a cultural context different than where we have previously served.
that they would clearly know which of the "various projects" that come our way to engage in and which to defer.
for their boys who are quickly becoming young men.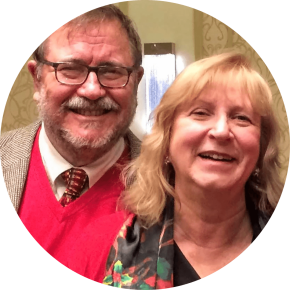 Bob and Patricia Grahmann
Organization: InterVarsity Christian Fellowship
Bob and Patricia help university students and faculty in the U.S. and abroad to experience Jesus' love through Bible study, mentoring, and leadership development. Bob serves on InterVarsity's national Scripture Engagement Team. He travels around the US and other parts of the world to teach InterVarsity staff and students how to study and teach the Bible, to recruit students for world missions opportunities, and to mentor and pastor young staff and staff leaders for the International Fellowship of Evangelical Students. Patricia also mentors staff and students in Eurasia and travels to Ukraine to work with English evangelistic camps. She also works as an administrator in the Advancement Department of InterVarsity in Madison. They have been a part of HPC since 1990. Their four children and seven grandchildren give them great delight.
Prayer Points:
that the staff and students that Bob mentors, teaches, and trains will grow in their love for Jesus and His Word, in their desire to serve and obey Jesus, and in
their motivation for and skill in teaching the Word of God.
that students in Ukraine and elsewhere in Eurasia would come to Jesus through the English camps that Patricia serves.
for their children and grandchildren.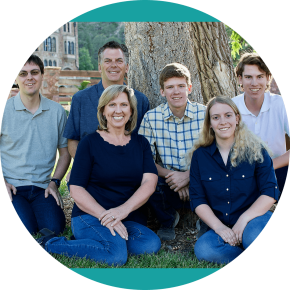 Roger and Lynn Hamilton
Family: Ryan, Andrew, Tori, and Michael
Organization: The Navigators
Location: Colorado Springs, CO
Roger and Lynn have served with The Navigators since 1988. Their favorite contribution is training and developing our next generation leaders. Roger is the Director of Training and Development for Eagle Lake Camps. He oversees the training and orientation for 300 summer staff who minister to 12,000 kids in a ten-week season. He also leads the Emerging Leaders Program, a three-year ministry and business internship for our full-time camp staff.
Prayer Points:
Pray for wisdom and creativity as we grow and develop the Emerging Leaders Program.

Pray for God's favor in recruiting and training over 300 college students to serve as summer staff.

Pray for patience and perseverance in parenting Ryan, our adult autistic son.
Brian Hart
Organization: InterVarsity Christian Fellowship
Location: Madison, WI
Brian has been coordinating the communications and resource development work of the InterVarsity International Student Ministry for 15 years, which includes publishing 11 booklets and hundreds of other ministry tools. He also helps plan and lead national staff and student events like Urbana Student Missions Conferences. Brian's short-term mission trips and fun adventures have taken him to all 50 states, 28 countries and all 7 continents.
Prayer Points:
for resource development, including new books on reaching international students on campus through Bible studies and better cultural understanding.
against the frequent migraines and other health issues that have been major obstacles to his ministry work, especially since 2019.
for provision in new supporters and full funding, as his health issues and the pandemic have made it very difficult for Brian to meet new potential donors and prayer warriors.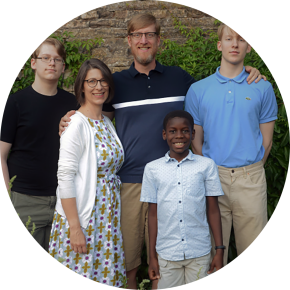 Eric and Miriam Hesse
Family: Ethan, Micah and Gethro
Organization: Novo
Location: Berlin, Germany
Eric Hesse is a Novo Berlin team leader and co-founder of MultiplyBerlin (multiplyberlin.de), a group working for the transformation of the spiritual landscape of Europe through catalyzing Disciple Making Movements among Berlin's 190+ nations. He and his wife Miriam and their three children Ethan, Micah and Gethro have lived in Berlin since 2015. Their primary areas of work are disciple making, church planting, and leadership development. Eric's life mission is to equip, train, and mobilize others for a Holy Spirit-directed, spontaneous expansion of the Church. In addition to his work with Novo Eric is pursuing a PhD in Intercultural Education through Biola University for the purpose of shaping the missiology of the next generation of missionaries. Miriam is a trained Spiritual Director serving Christian workers in Europe. Prior to serving in Berlin, Eric pastored an EFCA church for 10 years in southwestern Wisconsin.
Prayer Points:
for the mobilization of 4th soil people who will help us take the Gospel to the diverse people groups in Berlin and beyond.
for a healthy balance to the rhythms of family. work, and study.
for the growth and development of our church planting network called Brot und Wein.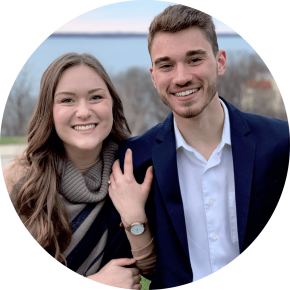 Jason and Lynsey Horton
Organization: Overland Missions
Jason and Lynsey are Expedition Leaders with Overland Missions, where they focus on reaching rural and forgotten people with the gospel of Christ, emphasizing the new identity purchased by Christ's blood and sealed by the Holy Spirit. As Expedition Leaders, they are overseas for 6 months in Zambia, the Middle East, and Southeast Asia, where they lead short-term evangelism trips and build relationships with rural people groups. For the other half of the year they are in the U.S., recruiting for expeditions and discipling teams as they raise support and get ready to go!
Prayer Points:
that they continually value their ministry to the Lord above all else, and that their witness to the nations would be the overflow of their own relationship with God.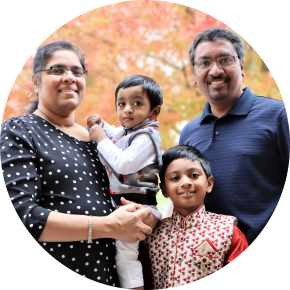 Manohar and Jasmine James
Family: Jason Abhishek James and Jonathan Akshay James
Organization: Serving Alongside International, a.k.a. Redeem India Ministries
They travel back and forth between India and the U.S. to train rural leaders in India. Manohar and Jasmine lead Serving Alongside International (servingalongside.org), which they founded in 2012 with a vision to equip rural pastors, reach new people through evangelism and serve communities in India with Christ's love. SAI is currently training 1200 pastors a year in various parts of India. In the last nine years, they trained about 6,000 pastors. They are also financially supporting widows, orphans and the disabled. Thousands of people are hearing the gospel through Redeem India's outreach programs and social activities. Through their partnering churches, more than 8,000 new people are added to the body of Christ every year.
Prayer Points:
for wisdom to lead the ministry in India effectively, for God's anointing to minister in tough places, for protection from anti-Christian people in India, and to live more for His glory.
that God will provide the funding needed to train 25,000 pastors in the next 20 years, and for provision to purchase land for an office building in India and for a vehicle for ministry.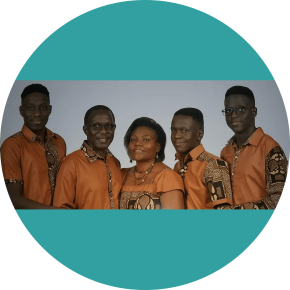 Moses and Harriet Kintu
Family: Enoch, Elisha, Ethan
Organization: Campus Crusade for Christ International
Location: Nairobi, Kenya
The Church in Africa is growing at a very high rate. But more than 90% (according to studies done) of the pastors and other Church workers do not have any form of ministry training. Moses and Harriet are helping to meet this critical need through their teaching ministry at a CCC seminary in Nairobi, Kenya.
Prayer Points:
wisdom and divine favor for their children as they graduate and move to new schools and work.
flexibility and God's favor as the organization implements new changes.
that the teaching ministry will have a transforming impact on the students; in their relationship with God, their knowledge of the word of God and its application to all life issues, and their acquisition of relevant ministry skills.
wisdom in training pastors with low education and income.
for theological institutions in the region that are facing pressure to make theological education more "relevant" to society.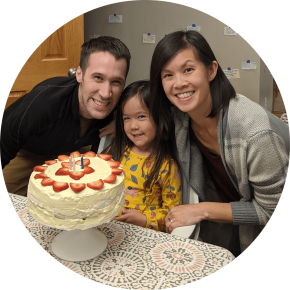 Pat and Laura Li-Barbour
Family: Lexi, Kyan
Organization: InterVarsity Christian Fellowship
Location: Madison, WI
Pat and Laura Li-Barbour (LEE-BAR-burr) live in Madison and are active at Blackhawk Church. Originally from California (Pat) and Michigan (Laura), they both served with InterVarsity at their respective alma maters, working with fraternity and sorority students and Asian American students. Now they serve together at InterVarsity's National Service Center in Madison, helping create communications resources that advance the gospel on college campuses nationwide. Pat is the Executive Assistant to the President assisting in all relations pertaining to the Executive Office and the Board of Trustees, while Laura is InterVarsity's Art Director, leading the graphic design team in charge of all visual communication. They're parents to Lexi and baby Kyan, due April 2021, and are passionate about racial reconciliation and multi ethnicity, Asian food, and Marvel superhero movies. Learn more about their ministry at intervarsity.org.
Prayer Points:
that the gospel would continue to reach students and faculty in every corner of the campus.
that Pat and Laura would develop a strong base of ministry partners here in Madison.
for their daughter Lexi and son Kyan's development and growth, and for Pat and Laura to be parents who provide an environment where she can come to know and love the Lord.
for their daily spiritual growth and effectiveness in ministry.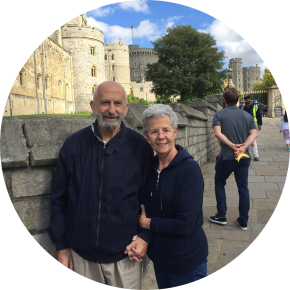 Nate and Carol Mirza
Organization: New Horizons Foundation
Location: Colorado Springs, CO
Nate and Carol served as senior staff in the Navigators' international student ministry. They helped with staff development and encouraged alumni to continue walking with God and making disciples upon return to their countries. They assisted other organizations like International Students Inc (ISI) and Association of Christians Ministering among Internationals (ACMI), to help train their staff and volunteers for ministry. The Mirzas retired from the Navigators in June, 2021. They will be working on a part-time basis with New Horizons Foundation.
Prayer Points:
for Nate and Carol's marriage to continue to magnify Christ.
for wisdom on the best use of retirement years for the kingdom of God.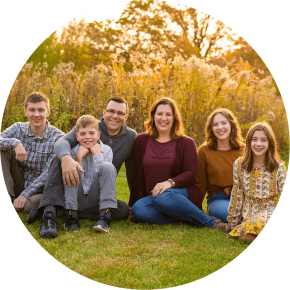 Dan and Trisha Pinka
Family: Logan, Natalie, Julia, and Tyson
Organization: InterVarsity Christian Fellowship
Location: Madison, WI
Today's college students are part of a fast-paced, online, and highly visual media culture. As Creative Director for InterVaristy's communications department, Dan creates and uses media to influence the hearts and minds of university students with the gospel of Jesus Christ. Using video, photography, design and social media, his team of creatives translate biblical ideas into visually rich media. From Instagram posts to discipleship and training tools. Each of the 40,000 students in InterVarsity is touched at some point by the work of his team.
Prayer Points:
for Dan as priorities, schedules, plans and develops national resources to advance the gospel on campuses across the nation.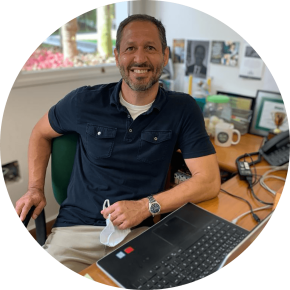 Joel Rast
Children: Alex, Christian, Jason, and Grace (Rast) Kircher
Organization: Pan American Christian Academy and Revive our Hearts Ministry
Location: São Paulo, Brazil
Joel, a former High Point Christian School teacher, is now the secondary principal at the Pan American Christian Academy (PACA). His goal is to make disciples of Jesus Christ who love learning. He is also part of the leadership team for the Revive Our Hearts/Aviva Nossos Corações Ministries in Brazil.
Prayer Points:
for Joel as he leads teachers, encourages students, and communicates with parents.
that PACA will have wisdom in training student to grow in their faith and in their love of learning.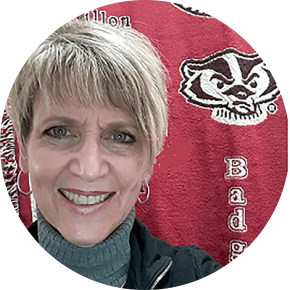 Mary Alice Sicard
Family: Rich (husband), Hannah, Olivia, and Claire
Organization: InterVarsity Christian Fellowship
Location: Madison, WI
InterVarsity Christian Fellowship partners with graduate level students, international scholars, and faculty to grow and strengthen Christ-following communities. This ministry prepares them for the demands of their professions and positions them to glorify God and advance his kingdom, playing a crucial role in shaping the institutions of society. Four ministry commitments in reliance on God's Spirit: Spiritual Formation (Discipleship), Community, Evangelism & Service and the Integration of Faith, Learning & Practice. Her work has been at the University of Wisconsin for several years and she is planning to add the University of Louisville into this work.
Prayer Points:
for boldness and wisdom in outreach to graduate students and scholars, both on campus, and now beyond with Zoom.
for establishing, grounding and expanding chapters and discipleship groups in the different graduate and professional schools.
for balancing family needs with ministry calling.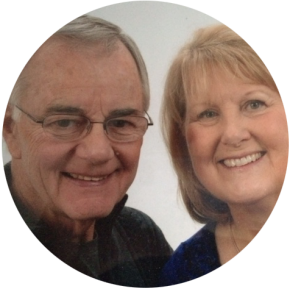 Jim and Jacquie Tanner
Family: 2 sons, 2 daughters & 13 grandchildren
Organization: Cru
Location: Madison, WI
The Tanners have been ministering to UW-Madison students since 1978. In January 2020 they shifted their focus to faculty by encouraging and training Christian professors to reach colleagues and students with the gospel appropriately and legally. Jim also maintains an advisory relationship with the Marching Band Bible study by discipling its student leader. Jacquie serves as a mentor/discipler for past and current women Cru leaders. The Cru movement as a whole at UW-Madison ministers to over 450 students on a weekly basis.
Prayer Points:
Ask the Lord to make student Cru leaders consistently enthused about owning the responsibility to reach their "target" audiences with the gospel.
that our periodic "A Common Call" conferences for Christian faculty will change the lives of all who attend, and of all whom the attendees influence.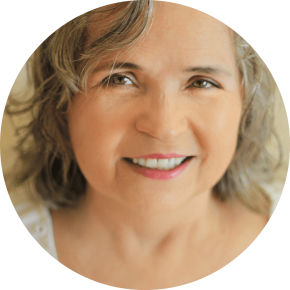 Rose Turnley
Organization: Youth With A Mission (YWAM)
Location: Madison, WI
God called Rose to missions through Matthew 6:33—"But seek first his kingdom and his righteousness, and all these things will be given to you as well." Rose trained and served with YWAM in Tyler, TX and Lausanne, Switzerland before serving at The Northwoods YWAM center in Weyerhaeuser, WI and Kona, Hawaii. In 1986 she relocated to Madison, WI to serve the campus with an emphasis on international students and scholars. Ministry flows from her desire to reflect God's heart of invitation to be with him which is expressed through hospitality, English conversation, prayer, and sharing Christ.
Prayer Points:
for additional staff to work with YWAM's campus discipleship house, internationals, and the educational community in general.

for restoration of her health, and continued personal growth in her relationship with the Lord and wisdom in application of truth.

that God will help her increase support partnerships and that she would be a blessing to her supporters.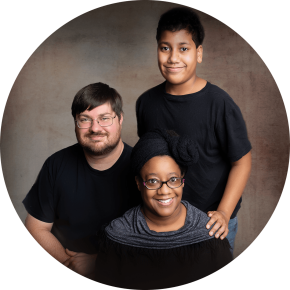 Jon and LaShawn Wanak
Family: Daniel
Organization: InterVarsity Christian Fellowship
Location: Madison, WI
Jon and LaShawn Wanak serve with InterVarsity Christian Fellowship-USA. As part of the Finance and Administration department, they provide logistical support for InterVarsity's 2030 Calling (www.intervarsity.org/2030-calling) across all US campuses with 1,000-plus students. LaShawn serves as the Administrative Assistant for the InterVarsity Store, serving campus ministers and students by providing tools, materials and supplies that advance InterVarsity's ministry. Jon serves in IT as the Network Administrator, where he manages staff and infrastructure projects, and maintains onsite and cloud networking and server infrastructure.
Prayer Points:
for InterVarsity's Finance and Administration department as they work to provide campus ministers and students with tools and infrastructure to facilitate spreading the gospel on campus. for Jon and the IT team as they manage computers and infrastructure projects.
for LaShawn and the InterVarsity Store as they partner with staff to bring ministry and promotional tools to campus. Also pray for Black Campus Ministries staff as they care for students in challenging times.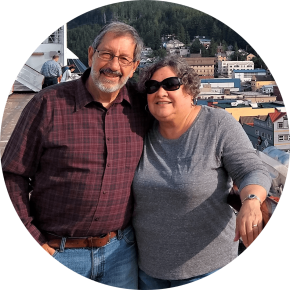 Lee and Dottie Wanak
Organization: IT Global
Location: Madison, WI
After a career as overseas missionaries in leadership development (Lee) and primary health care (Dottie), Lee now serves as Vice President for Educational Development of IT Global and Dottie serves in Precept Ministries. With a focus on Asia, Africa, and Latin America, Lee designs ministry training curricula, facilitates courses, and organizes staff development meetings. He is passionate about holistic Christian nurture and discipleship and developing biblical values and skills for cross-cultural ministry. During their early years in Mindanao, Philippines they worked among tribal minorities. In their later years, Lee worked in graduate-level theological education and Dottie worked in primary health in Manila slums. Dottie continues to lead Precept courses and has taught most of the Bible over the years. They have three adult children and five grandchildren who give them much joy. Lee's ministry interests include ministry training, worldview perspectives, intercultural communication, cultural anthropology, and sociology. His leisure interests include biking and woodworking. Dottie enjoys practicing her culinary skills.
Prayer Points:
for IT Global as they expand into new countries and develop courses in multiple languages.
for their growing number of national staff expanding training in their countries.
for fruitful ministry as learning materials are developed and people are trained for ministry.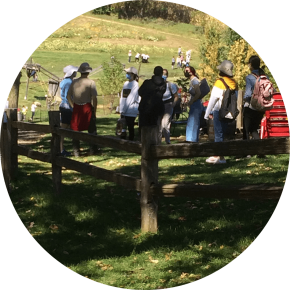 Kyler and Irena
Organization: China Outreach Ministries
Location: Madison, WI
Kyler worked in the hospitality, biopharmaceutical, and insurance industries for nine years. He volunteered with an international ministry at UW Madison for three years prior to joining a ministry serving internationals at UW Madison in 2019. He seeks to leverage partnerships and volunteers to reach more internationals. He is engaged to Irena, who grew up in Indonesia and has a PhD in Food Science from Indonesia. She volunteered in Perkantas (a college ministry) and an orphanage. She works as a lecturer in an Indonesian university.
Prayer Points:
For planting church ministries to internationals so more people may hear the gospel.
Wisdom as Kyler and Irena transition to living and ministering together.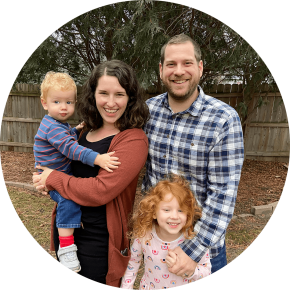 Tom and Becca Whitney
Family: Izzy Mae and Griffin
Organization: Overland Missions
Location: Angola
Tom and Becca work with isolated, neglected people groups in the Namibe desert. They focus on reaching remote communities with the gospel and developing the new believers that emerge as they encounter and are transformed by Jesus.
Prayer Points:
for their disciples in the villages to be empowered and led by the Holy Spirit to engage deeper with Christ and their communities.
for the Lord to bring rains abundantly in their season, as the nomadic tribes rely heavily on rain for their survival and livelihood.
for their team of locals and foreigners to continue to travel from location to location boldly to preach the Gospel.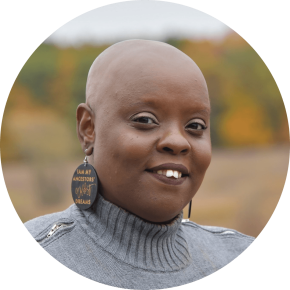 Kesha Wilkinson
Organization: Impact Movement
Location: Milwaukee, WI
Kesha is passionate about equipping Black students to be disciples of Jesus Christ. She has been blessed with the opportunity to serve as the Impact Movement Campus Coach at UW-Madison for 6 years and is now serving as the Wisconsin State Director sharing the Gospel of Jesus Christ with Black students and training others to do the same on 6 campuses across Wisconsin.
Prayer Points:
for revival amongst black campus communities across the state.
for an operational budget for all Impact chapters in Wisconsin to reach more black students for Christ.
for additional staff and funding for staff in Wisconsin.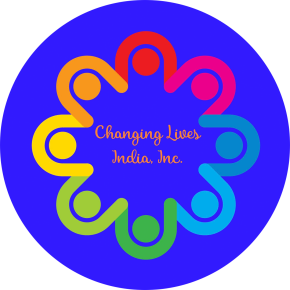 Changing Lives India
CLI comes alongside native Christian church ministries in India while caring for the orphan. Church Planting is a successful strategy in reaching people with the gospel. In our network there are currently 10 church plants in four states being led by Indian pastors. All begin as house churches, often seeing entire families coming to Christ at once. Orphanage: all children placed in the Love God Home come from dire circumstances. All receive an education, and live in a clean, safe setting with Christian staff. See changinglivesindia.org for more information.
Prayer Points:
for the pastors who experience persecution due to the anti-Christian climate in India.
that the children in the orphanage will thrive, heal from past trauma, and know Jesus personally.
for all church plants to thrive and go deep with sound Biblical teaching.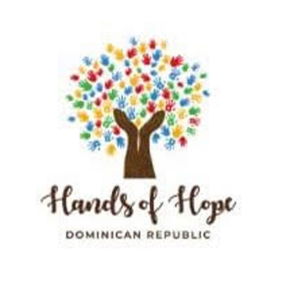 Hands of Hope
Organization: Hands of Hope Dominican Republic (HOH-DR)
Location: Dominican Republic
Hands of Hope DR is a holistic ministry that partners with churches and community leaders in impoverished areas in and around Santo Domingo. Their mission is to spread the gospel, particularly among young children through its child sponsorship program. The program promotes Bible study, and provides school supplies, school uniforms, medical check-ups, and medicine with home visits by DR staff. Home visits track the sponsored child's progress in school, health, and general welfare. The organization established the first neighborhood library in Santo Domingo and the surrounding area in 2015. The library added two classrooms with teachers to serve children who do not have birth certificates and are not allowed to attend public schools. In another community the organization started a one-room school. Hands of Hope also works to lend a "helping hand" to community leaders in resolving issues such as clean drinking water and sanitation. Short-term mission trip groups are mobilized through participating churches in the United States.
Prayer Points:
that lives will be changed through sharing the gospel.
that more people will sponsor children.
for staff working with community and church leaders to identify needs and priorities to improve the spiritual and physical lives of the people.
for funding for service projects, specifically for improvements to housing for some sponsored children's families.
for funding and grants for additional staff to teach children who don't qualify for public school.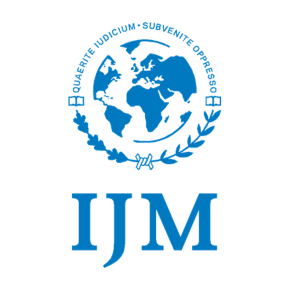 International Justice Mission
Location: Dominican Republic
The Dominican Republic is a beautiful country with a dark side: The country has emerged as a hotspot for child sex tourism. Impoverished children and immigrants are particularly vulnerable. In the past, traffickers and customers alike operate with impunity. IJM partners with local authorities to end sex trafficking. In collaboration with the Public Ministry against Human Trafficking, the law enforcement and the Child Welfare Agency, IJM investigates cases of trafficking, rescues victims and provides crisis counseling to support them after their rescue. They develop treatment plans for the survivors. The organization collects evidence and supports police and prosecutors to hold traffickers accountable.
Prayer Points:
for IJM to help free the thousands of children enslaved to sex trafficking.
for the proper punishment for those who trap the children into these activities.
for the restoration and salvation of the people freed and their oppressors.
And Many More
High Point Church supports and partners with many other missionaries that we cannot list on the website due to the sensitive nature of their work. Their locations are considered "closed" to Christianity and are located in a band that surrounds the world called the "10/40 window". These workers have jobs that allow them access to people through business, education, healthcare, and other professions. Developing relationships is key to their spiritual work and sensitive proclamation of their faith. They endeavor to spread the Gospel and build churches. Prayer for them is so important. Send us an email to find out more.