Sunday School 9 am:
Middle School upstairs in the Mezz
High School in Micah C
Wednesday Youth Group - High Point Church from 6:00 - 8:00 PM
6:00-6:30 - Open Connection time - meet in the gym. Light supper available. Optional community building time.
6:30-8:00 - Small groups, lesson and game time.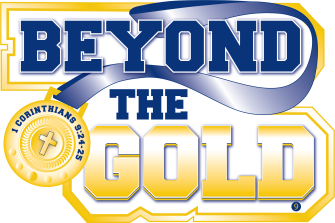 This camp will be held at High Point Church and will have opportunities for students to assist with the program. It is a 5-day sports camp that combines kids' love of sports with truths of the Bible. Small group leaders are needed for the camp. Athletic ability isn't a requirement for Sports Camp! If you are able to shoot a basketball, kick a soccer ball, throw a frisbee, run around, or show some spirit, Sports Camp is for you! At Sports Camp, small group leaders will help a small group of kids navigate through their day, helping them through the sports drills and then facilitating the bible-focused small group times. If you are interested in finding out more information, please email Vince Pierri.
Other questions about Student Ministries? Email Luke Zeka