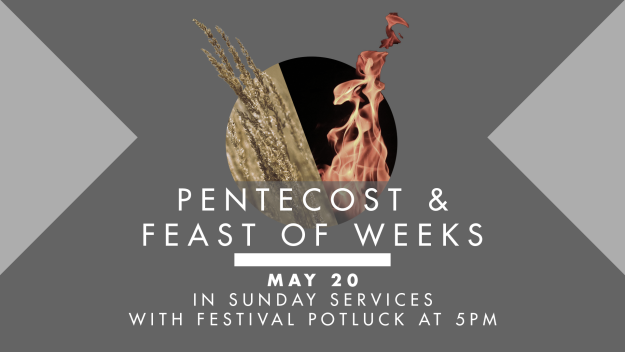 Pentecost & Feast of Weeks Festival Potluck
Sunday, May 20, 2018, 5:00 PM - 6:30 PM
The Holy Spirit always brings in a harvest. This Sunday, let's celebrate the coming of the Holy Spirit on Pentecost, in conjunction with the Feast of Weeks.
For the Festival Potluck, bring something that represents the first of your best. During the Old Testament festival, the Feast of Weeks represented the first harvest festival of the year, and everybody would bring their best to share with one another. Let's follow in that same vein. It doesn't need to be a lot of something, nor does it need to be made with expensive ingredients—if you're a college student and you make a mean grilled cheese, bring that!
Find more about Sunday Services for May 20 here.